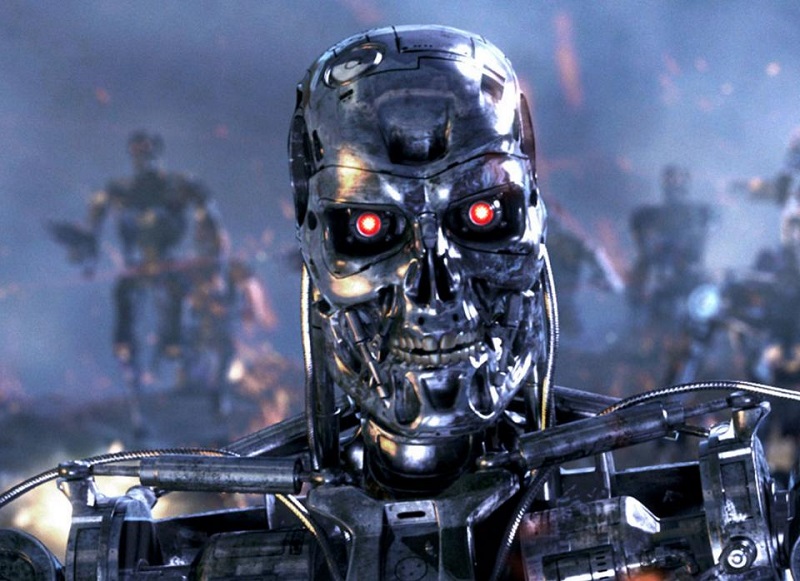 A new Terminator movie is on the way. For a while now, that hasn't been a good thing. The verdict is still out on whether that will change for the still-untitled Terminator 6, but at least they're making all the right noises and showing all the right looks. The "they" in this case being original franchise creator James Cameron who is shepherding this latest entry which is to be directed by Deadpool's Tim Miller. As is the latest trend in Hollywood, this new film will be a direct sequel to Cameron's masterpiece first two films, The Terminator and Terminator 2: Judgement Day, ignoring the continuity of the other three films and TV series that followed.
Possibly the best thing about this approach is that besides for Arnold Schwarzenegger's titular robot, Terminator 6 will be bringing back Linda Hamilton as original badass heroine Sarah Connor. We already had our first look at Hamilton as Connor thanks to some early on-set pics, and the 61-year old actress appeared to have not missed a single badass step in resuming her iconic role.
That look was an unofficial one though, but Paramount Pictures has now officially revealed the first image from the film and there's a lot more than just Hamilton to gawk at here as we're actually introduced to all three of the film's female leads – yes, three! – with Halt and Catch Fire actress Mackenzie Davis and relative newcomer Natalia Reyes joining Hamilton in a promotional pose.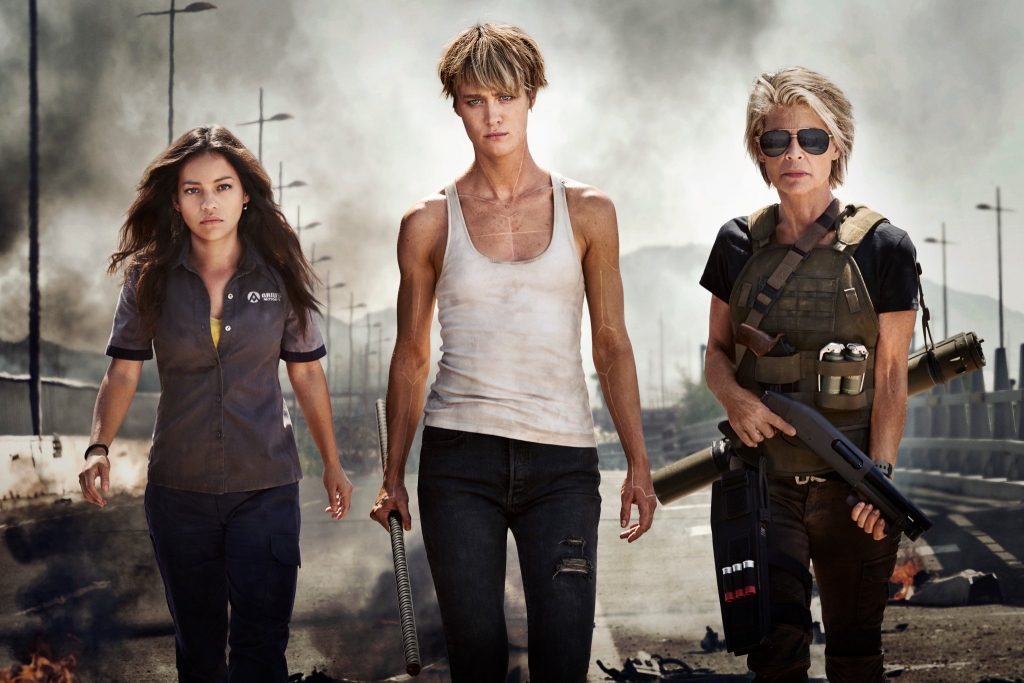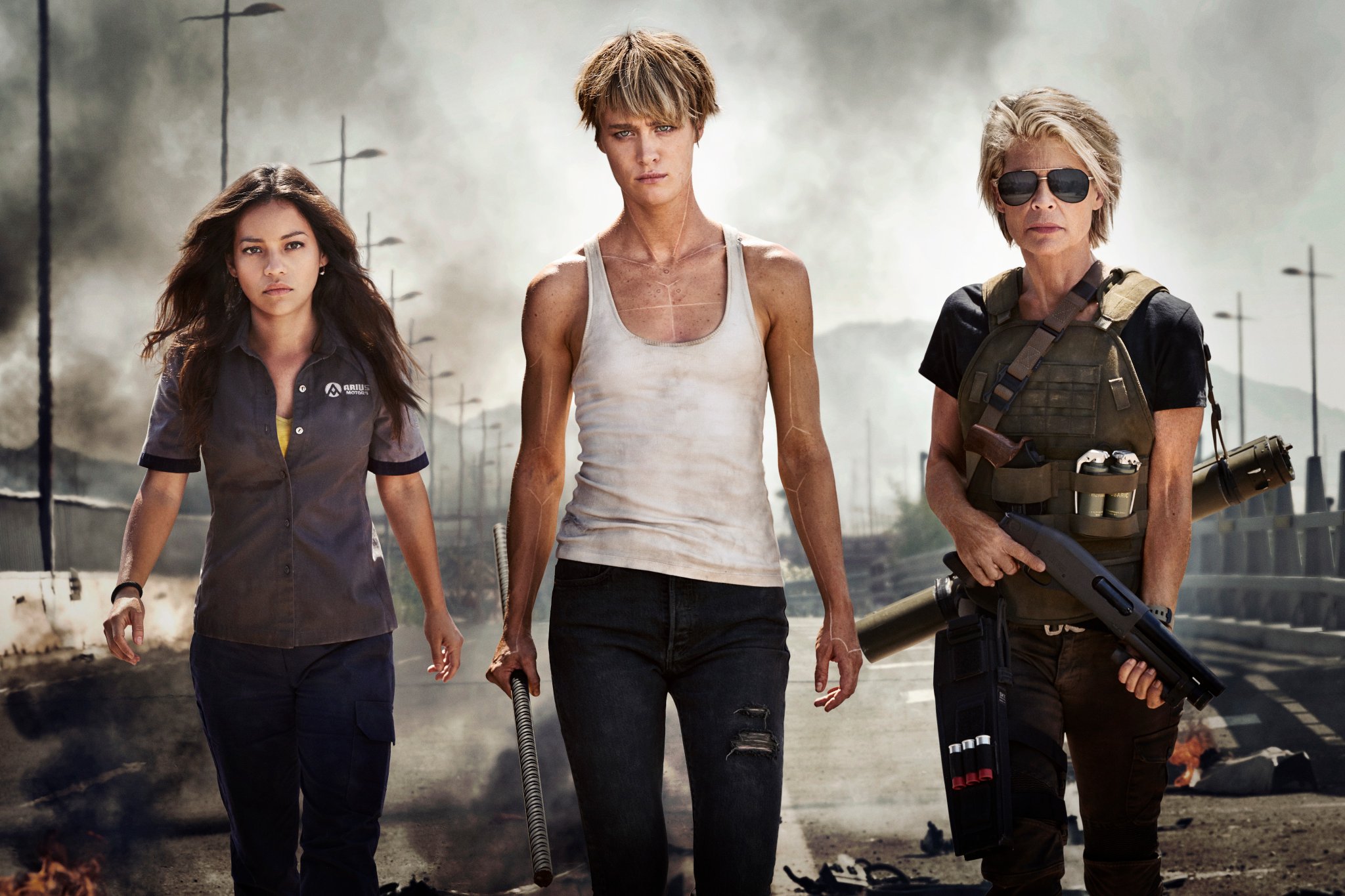 Despite Hamilton and Schwarzenegger being on the billing, Davis is actually the film's lead protagonist but we know very little about who she is. Thanks to this pic being in high-res though, you can click to enlarge quite nicely and you will definitely want to do that to notice the very strange markings all over Davis' exposed skin. Does that make her some new kind of Terminator? We have no idea. We also don't know anything about Reyes character, except that 90210's Diego Boneta is also in the film and plays her brother. Also in the cast is Diego Luna – who shot to fame thanks to his portrayal of Ghost Rider in Marvel's Agents of SHIELD – who we actually know will be a brand new breed of Terminator.
And that actually concludes all the info we know about this film, which is being kept very hush-hush for now. Despite the film being in production since the start of last month already, it's only scheduled for release on 22 November 2019 so we probably still have a while to go before we see a trailer of any sorts.
Last Updated: August 2, 2018