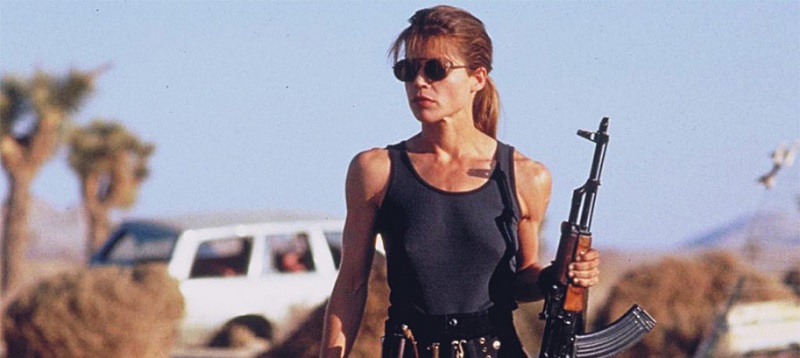 Since 1992's excellent Terminator 2: Judgement Day, the franchise has not quite been able to rise to the same heights of that legendary sequel or even figure out exactly how the story needed to be continued.  Much of this was down to the fact that creator James Cameron was no longer involved and so everyone else that decided to handle the movies just didn't have the same vision that he had for the films. Which explains why almost every sequel that followed in the wake of Terminator 2 just got worse and worse up to the point where people simply gave up on the franchise.
So then why are we so excited about Terminator 6? Well, because James Cameron is back and even though he won't be directing (Tim Miller will be handling those duties here) as he painstakingly crafts the Avatar sequels to his vision of perfection, Cameron is producing this time around and has full creative control thanks to his studio buying the rights to the franchise back. Just like everyone else who saw Terminator flicks three, four and five, Terminator 6 is going to forget that those movies ever happened and tell the story the way that James Cameron intended the story to be told.
This is not the only reason to get excited because, Terminator 6 is finally shaping up to be the real spiritual successor to those first two movies that starred Linda Hamilton (the only true Sarah Connor there ever was), who returns once again to play the role of the legendary heroine. Based on these new set pics that have been released for the currently shooting movie, it looks like nothing has changed. The actress may be older, but she is every bit as hardcore as she was in her younger days. We also get an exciting look at McKenzie Davis, who seems to be taking some action hero cues from the legendary actress, as she is also looking the part of the ultimate Terminator fighting heroine:
Yes!!!!!! The true Sarah Connor returns looking every bit the badass military babe in this new #bhts #Terminator photo pic.twitter.com/twMo6qLOyx

— Kate Davies-Speak (@KateDaviesSpeak) June 20, 2018
Photos of Mackenzie Davis on the set of the Terminator film is a lot. I need a moment. pic.twitter.com/xUNQozwJLz

— Jetgirl Says Stuff (@jetgirl78) June 19, 2018
It obviously wouldn't be a Terminator film without Arnold Schwarzenegger playing the iconic Terminator robot he was born to play. He'll also be joined by Gabriel Luna as a new Terminator and Natalia Reyes as a woman who needs Davis's protection. Maybe it is a little early to get excited about a franchise that has disappointed fans for so long, but it does feel like we'll finally get a Terminator movie that we can be proud of.
Last Updated: June 21, 2018