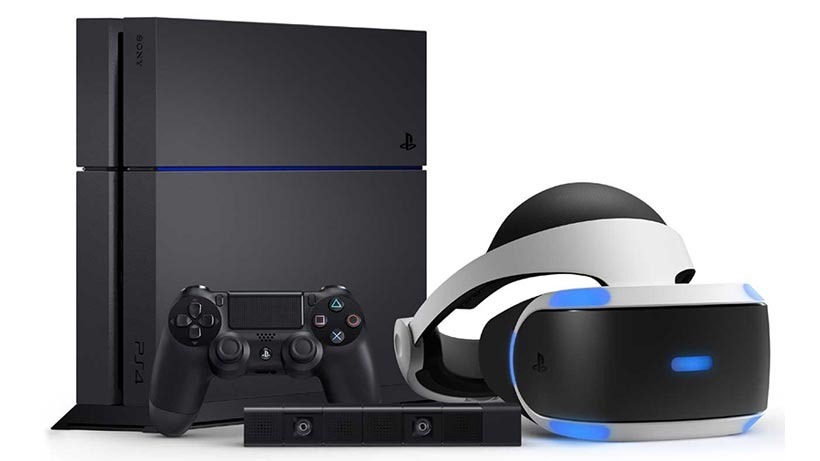 Though Sony's not said a word, independent reports out of both Kotaku and Eurogamer confirm the existence of a newly remade PlayStation 4. As you may know, if you've been following the news, the new PlayStation – dubbed the PlayStation 4K – is said to contain a beefier GPU, enabling Sony's wonder-console to output game content at that magical resolution.
A new source has thrown its hat in to the ring. The Wall Street Journal is the third major outlet to independently confirm the existence of an invigorated PlayStation 4 – which they say will be announced before the release of the PlayStation VR in October this year.
The new PlayStation will enable "higher-end gaming experiences," which includes Virtual Reality – so it's ostensibly going to have the PSVR's external unit stuffed inside its shell. The PlayStation 4K, the WSJ says will boast "enhanced graphics and power," if you're willing to buy in to it. They seem to suggest that current owners won't be given an upgrade path, but that games will work across both PlayStation 4 platforms.
"Existing PlayStation 4 owners would need to buy the new model to take full advantage of the enhanced graphics and power," it said. "Though it is likely that the current model and the coming one would share the same software catalog."
The new model will be sold alongside the existing one, says the Wall street Journal – a move which is aimed at those willing to pay for better experiences, "to capture gamers willing to pay for a richer gaming environment, including a high-end virtual-reality experience."
It also helps position the existing PlayStation 4 as a more mainstream device, possibly helping push its pricing down, something that could help the existing PS4 capture the more casual audience.
Microsoft's hinted at a similar upgrade path for its own console, with Xbox Head Phil Spencer saying:
"When you look at the console space, I believe we will see more hardware innovation in the console space than we've ever seen. You'll actually see us come out with new hardware capability during a generation allowing the same games to run backward and forward compatible because we have a Universal Windows Application running on top of the Universal Windows Platform that allows us to focus more and more on hardware innovation without invalidating the games that run on that platform."
While I don't think options are bad, it does seem like slap in the face for existing owners, who'd likely have to purchase a PlayStation 4 or Xbox One anew. I just don't know if I'm ready to buy a brand new console again.
Last Updated: March 29, 2016