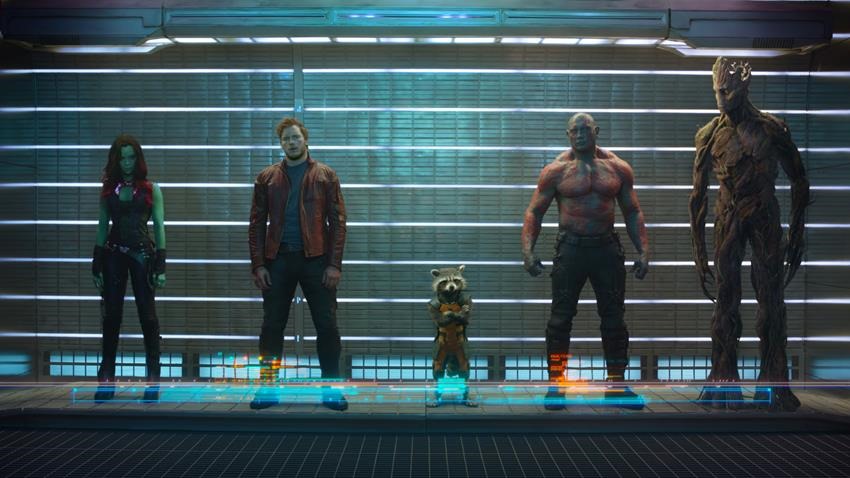 I always appreciated Telltale games for keeping a genre alive, but I was never a fan of the games coming out of that studio in the same way that Matty was. I mean, they were still good games, with their Walking Dead series earning rave reviews and their take on Borderlands earning the gang plenty of well-deserved kudos.
And then they made a Batman game so  damn good, that my glaring bias for the caped crusader can be seen from space, presumably by aliens who lock the doors on their flying saucers when they go past our planet. This year, Telltale switches comic book publishers and goes cosmic with the Guardians of the Galaxy. Clearly based on the 2014 film incarnation, details have been scant so far on this project.
But according to a GameStop listing via NeoGAF that also hinted at an April 27 release date, there's now a story to look forward to. Even if it does kind of sound like we've already heard it before:
Marvel's Guardians of the Galaxy: The Telltale Series delivers a brand new story of the universe's unlikeliest heroes, the rag-tag band of outlaws who go by the names Star-Lord, Gamora, Drax, Rocket, and Groot. In the wake of an epic battle, the Guardians discover an artifact of unspeakable power. Each of the Guardians has a reason to desire this relic, as does a ruthless enemy who is the last of her kind, and who will stop at nothing to tear it from their hands.

From Earth to the Milano to Knowhere and beyond, and set to the beat of awesome music, this five-part episodic series puts you in the rocket-powered boots of Star-Lord in an original Guardians adventure, told in the unique and award-winning Telltale style, where your decisions and actions will drive the path of the story you experience.
It's another Infinity Stone, isn't it? I wonder if it's the Pizza Stone, that gives the user access to any and pizza across all of time and space except for Hawaiian because that crap is gross and anyone who puts pineapple on their pie deserves to be ejected into the cold dark vacuum of space. The biggest question I've got though? If Telltale's Guardians of the Galaxy will have some licensed tracks to help give it that signature flavour that made the first film so memorable.
Still, after Batman blew me away last year, I'm amped to see what Telltale can do with a series that isn't so dark and brooding. In fact, it's one of our top ten games that we can't wait to play this year.
Last Updated: January 12, 2017