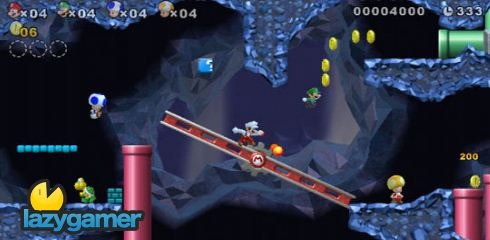 I admit it, I am overly excited for the New Super Mario Bros game that is about to be released next month. It's Super Mario with 4 players, co-op… I couldn't think of a better family game if I tried.
And now it's just got better, apparently the game isn't straight forward and will take a reasonable amount of ability to complete.
That along with the kiddie cheat [Super Guide] means that I will be spending more time than I really should sitting behind the TV with the family this coming holiday season.
if I had to choose between this and Modern Warfare 2 it would be a close call, thankfully those sorts of impossibly difficult decisions can be avoided by buying both.
Source: MTV
Last Updated: October 8, 2009