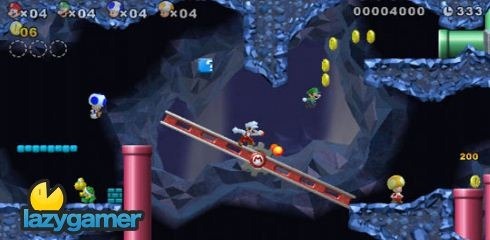 So the first review for NSMBW, er that's as ugly as the full title, anyway where was I?
Oh yeah the first review is in for the game and unsurprisingly it has walked away with a solid 96% albeit from the Official Nintendo Magazine.
The pay off line is
"time Mario magic is present"
and apparently it looks and sounds incredible, even if it's on a Wii.
The only downside according to the review is that they would have preferred to see more of Yoshi, which doesn't faze me at all.
As for the difficulty level the game apparently starts really easy and finishes up being as hard as nails, which is great news for everyone really.
Last Updated: October 20, 2009