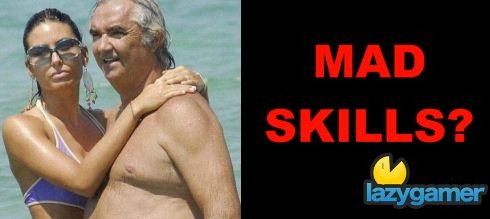 You think that guy above has mad skills? Well take a look at the trailer below for the New Super Mario Bros… Granted I would rather have the ability of the guy above but if not then hopefully I can emulate the skills below.
Oh and some odd news coming out today is that Princess Peach won't be a playable character in this title, the problem is she wears a dress you see.
And a dress is hard to render correctly during animation and the Wii is a little bit puny in the physics and rendering department.
Honestly I never liked the lady anyway so I don't care, she can go get kidnapped again for all I care… oh what, apparently that is the story line. er.. Spoiler alert?
Last Updated: October 19, 2009