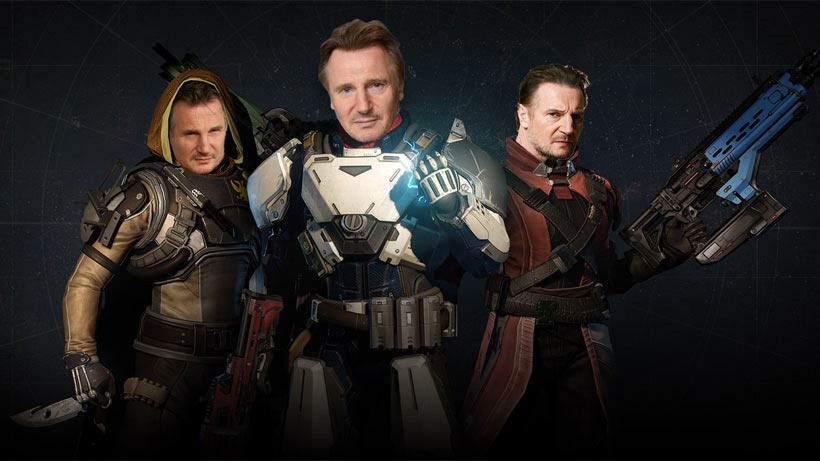 Bungie kicked off a second stream yesterday for the tens of people still playing Destiny, offering a sneak peek at all the new gear, weapons and emotes that'll be available in the April 12 update. There's also a slight possibility that Bungie may have told its viewers that they have a specific set of skills, skills Ithat were acquired over a very long career.
Skills that make Bungie a nightmare for people who diss it. But details on that part of the stream are spotty at best.
The big draw here for the cosmetically-obsessed Guardian, is that they'll be able to get their grimy hands on Taken-themed threads, dubbed Desolate armour which will unlock a unique Taken Shiver emote when the full set is collected.
The bigger revel however, is that armour and weapon infusions rates will now be 1:1, which should make the grind of upping a light level a little easier for players. Chroma will also be introduced, a variant of the shader system which allows players to further customise their armour, to the tune of 100 Glimmer per re-roll until you get what you're looking for.
But hey, that's just the tip of the Tower iceberg. Here's a highlight list of what else to expect:
Chroma is only available in Sterling treasures, which can be obtained from the postmaster once a week afer the Tuesday reset
Sterling treausre can also be earned after completing one Prison of Elders level 41 activity, one match in the featured weekly Crucible playlist and can also be purchased from the Eververse Trading Company
More vault space has been added
Year One weapons such as Grim Citizen III, Saterienne Rapier, The Devil You Know, The Swarm, Zombie Apocalypse, LDR 1000, Longbow Synthesis, The Comedian and Two to the Morgue are making a comeback
New emotes such as Club Dance, Instructional Dance, Do It (based on Shia LaBeouf 's infamous "Just Do It" motivational speech), Kicks Dance, Praise The Gun, Amazed, Sumo, Bye-Bye, Praise The Light, I Don't Know, Crane Kick, and Rude Taun
New HUD opacity feature
There's one more Twitch stream before the April update, focusing on upcoming sandbox and Crucible changes. No word yet on whether the fans will get what they really want, which is an epic single-player campaign where you can ditch your Guardian to play as the infinitely cooler Cayde-6 and spend several missions pissing Eris Morne off even more.
Last Updated: March 31, 2016