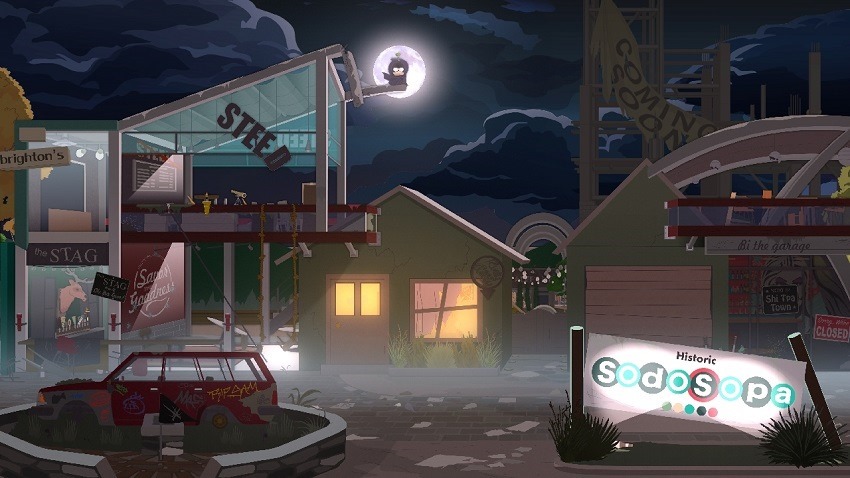 If you've been wondering where the once December 2016-bound South Park sequel was, Ubisoft is finally ready to talk. Ahead of their E3 press conference and after confirmation yesterday that South Park: The Fractured But Whole would release this year, Ubisoft have confirmed its new release date: October 17th. That's nearly a full year more than it was previously slated to take, after the game originally received its first release date at E3 last year.
A new trailer almost re-revealing the game confirmed the news, showing off the turn-based RPG action with its new superhero coat of paint. In the same vein as The Stick of Truth (which was pretty darn great), players will get to create their own character to inject into the world of South Park. You'll be able to equip your character with different gear and weapons, which in turn will affect your stats and abilities in battle.
South Park: The Fractured But Whole is one of four big AAA releases that Ubisoft has slated for their next financial year. It joins The Crew 2, a sequel to the 2014 open-world driving game, Far Cry 5 and a new Assassin's Creed, which is expected to take place in ancient Egypt. Given that South Park has been in development for so long, you can expect something new to surface during Ubisoft's presentation at E3 in just a few weeks.
Last Updated: May 17, 2017