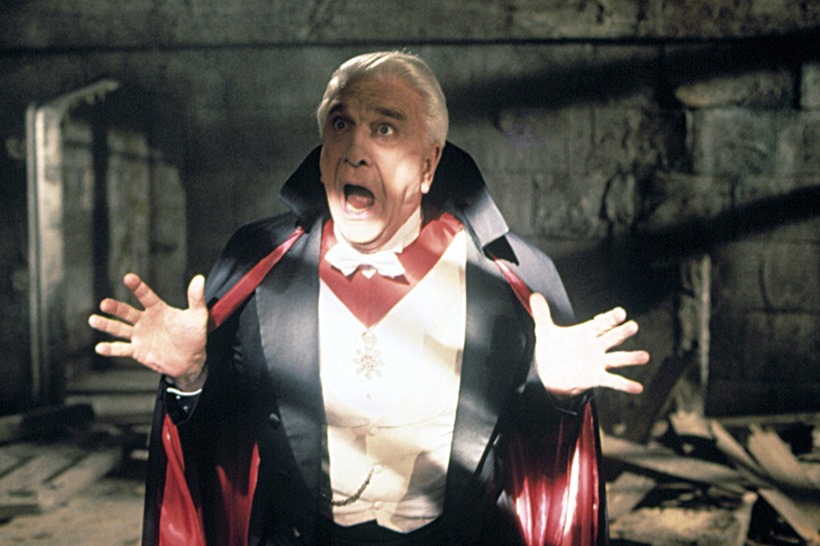 Not related to Dr. Elliot Reid. Frik. Games with memorable vampire protagonists are few and far between. There's whatsisface from the first Vampire: The Masquerade game, that fella from the Bloodlines sequel and of course that other lady from those Bloodrayne games. Think her name rhymes with flood lane.
Anyway, it's been a while since we've had a new proper vampire game released. DontNod is looking to bring some balance to the jugular, with Vampyr. An action role-playing game where it's actually possible to complete without having to murder anyone at all, Vampyr looks solid so far. But details on it have been otherwise scarce. Thanks to some new screenshots released today however, at least we know who we'll be controlling next year.
According to the press release, that protagonist will be Dr. Jonathan Reid, who swore a hippopotamus oath and is battling to overcome the beast within. Here's the image and flavour text from the press release, copied below: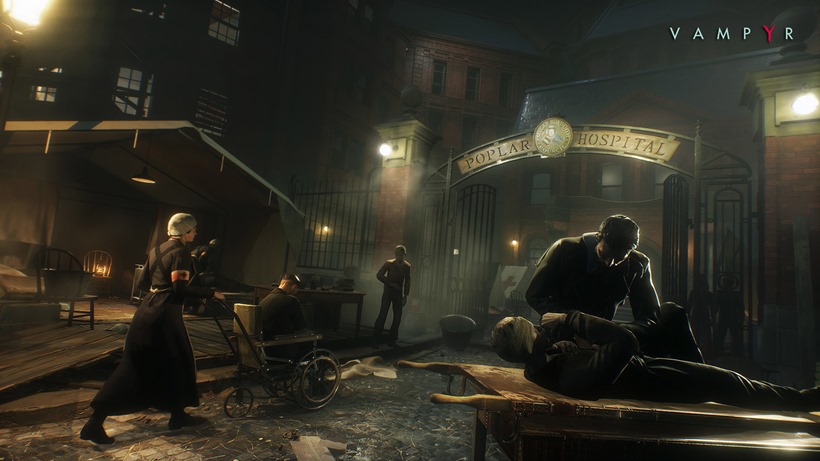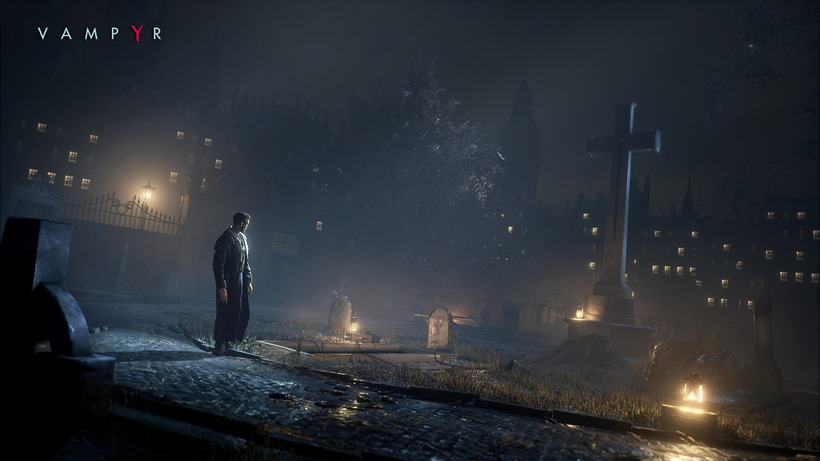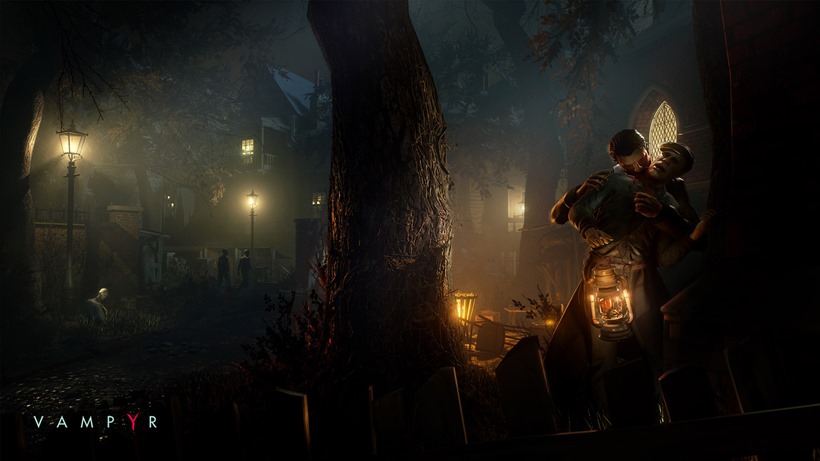 Vampyr, the new action-RPG from acclaimed game-development studio DontNod, releases new images today depicting the duality of the central character. Set in London, 1918, Vampyr promises to offer a unique and deeply immersive experience, and a strong and engaging narrative steeped in vampire mythology.

In Vampyr, players take control of Dr. Jonathan Reid, a newly formed vampire who is torn between the Hippocratic Oath he swore as a doctor, and the bloodthirsty need to kill due to the monster within. While London suffers from the Spanish Flu pandemic, your first reflex as a doctor would be to help and heal people… but it will be impossible for you to ignore your inner, violent, nature of Vampyr – first and foremost, you are a lethal predator.

As a Vampyr, you have to accept your need to sacrifice people to survive. Feeding on people will be the basis of your character progression, as it will allow you to learn supernatural Vampyr powers and talents that will be useful in persuasion, locomotion, survivability, and combat. So the dilemma that's offered to you isn't 'should I kill people?' but more 'who will I kill'? And this decision won't be without consequences. Killing one person will create a rippling effect on London's ecosystem and you will have to live with both the repercussions and their death on your conscience.

Decide to feed on a renowned doctor from the city hospital, and progressively see the health condition of the patients drop. Every life saved and every life taken by Reid will have deadly ramifications to London and the people around it. When Vampyr releases in 2017, players will be asked: how far are you ready to go?
Quite far actually, if this all turns out to be a prequel to the origin story of one of the best characters in Scrubs.
Last Updated: May 24, 2016