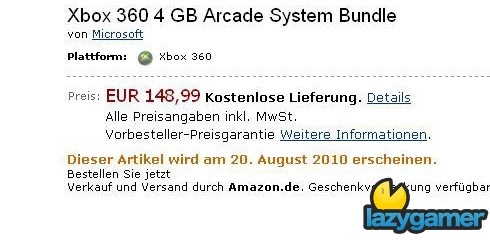 When Microsoft announced the new Xbox 360 at E3 this year there was a distinct lack of models announced and it was simply presumed that they were going back to the correct way of selling consoles…
In other words back to the old days when every console is the same and we don't need to worry whether or not our console can handle every game.
Unfortunately that doesn't seem to be the case with Amazon listing a new Xbox 360 Arcade bundle which comes with the new Xbox 360 shape and a 4Gb internal memory but no hard drive.
Granted 4Gb is better than the current nothing but with the real prices of hard drives being so low now I really don't see the point in not including one with every model.
Source: CVG
Last Updated: July 14, 2010