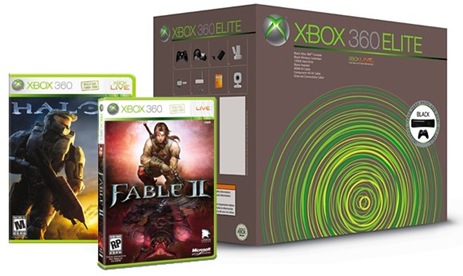 The price cut rumours obviously start to flow thick and fast around E3 every year but I think it would take an overly optimistic person to expect a Xbox 360 price cut this early in the year again.
However what is rumoured is that the Elite will be getting two new additions to its packaging without increasing the price.
Halo 3 and Fable 2 will be joining the party and really you can't ask for many better games than those two to get people into the idea of gaming.
This rumour has no backing at the moment but I wouldn't be in the least bit surprised if it came true.
Source: Joystiq
[Thanks Fox1 for the tip]
Last Updated: April 14, 2009