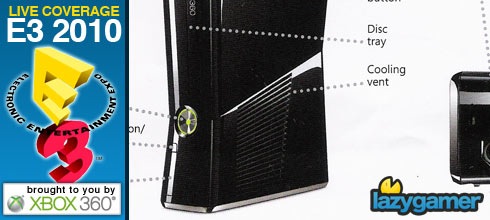 Just after attending a special unboxing of the Xbox 360, I was given product sheets that give all of the details of the new Xbox 360.
I have scanned the 3 pages in for those who want to check it out, and it also comes with a diagram of the layout, ports and so on. You will also notice that in the accessories list, the new controller has had some subtle changes made to it.
Hit the jump for the high-res scans.
Click on the images to boost their size to full resolution.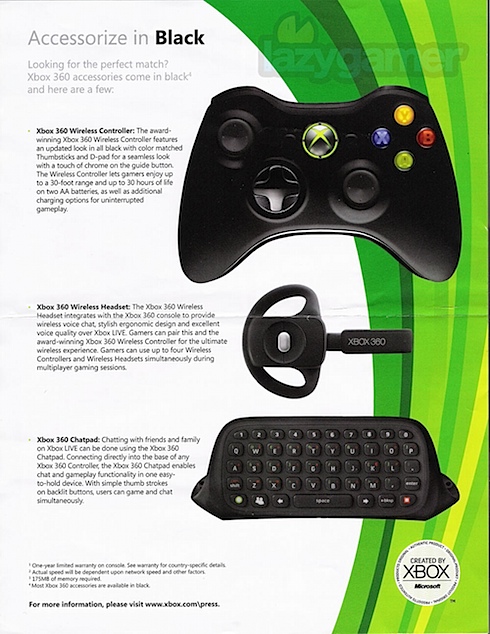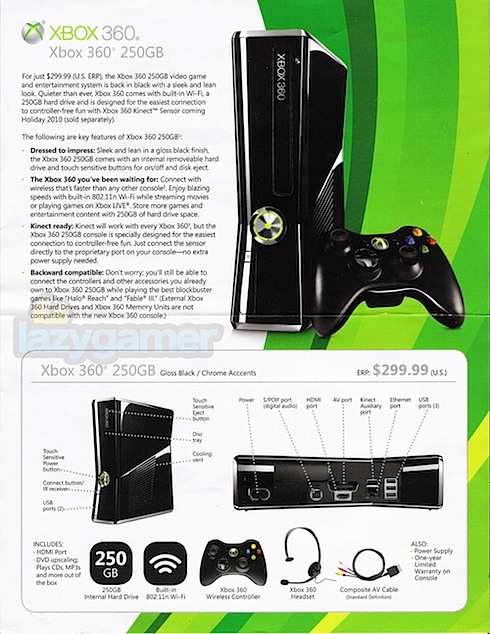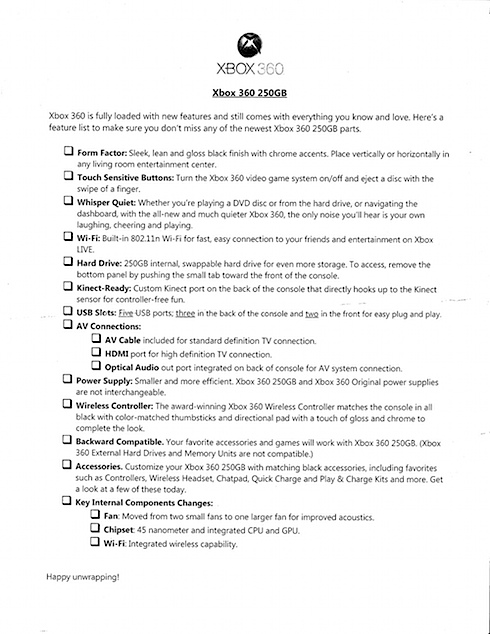 Last Updated: June 24, 2010