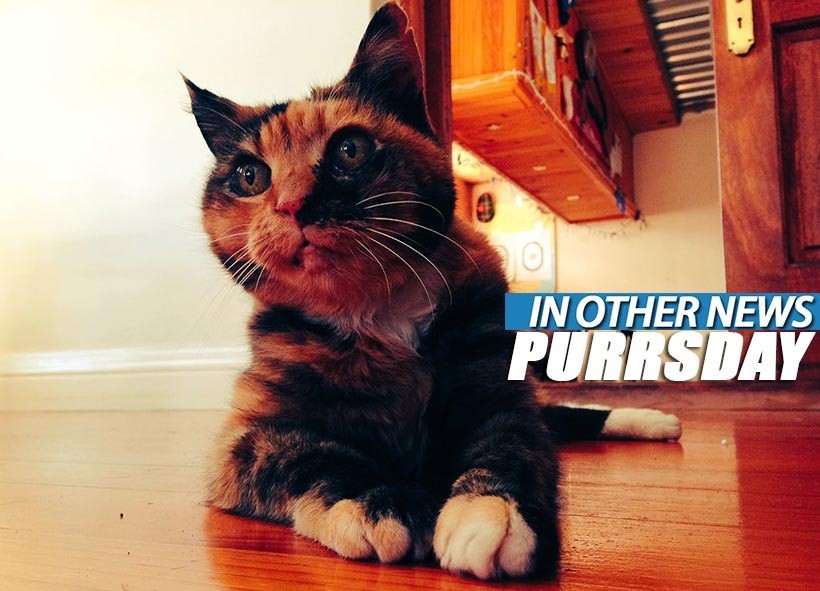 Look guys, I'm not going to post words here. Because my brain is a tad bit free-hizzled as it is. More than usual anyway…Ok fine, I suppose I need to hit a minimum word count or risk being flogged with old DVI cables. So I'm just going to post random Benedict Cumbermatch names here instead: Bendandsnap Clombyclomp. Bukkake Nottinghill. Fragglerock Curdledmilk. Bourgeoisie Collywog. Boilerdang Collywog. Bombadil Wafflesmack. Benetton Splishnsplash. And that's Thursday for ya!
In Other News: Fallout 4 gets slightly beta on PC, raise your gun and fire a few shots into the sky for Payday's latest DLC, I just Shaq my pants and everybody wants to be Han Solo.
Here's the news that we didn't post today, because we were too busy waiting for a window to open on our Internet Explorer advent calendar.
News
Fallout 4 gets another beta patch on Steam, should fix getting stuck in terminals
Point Break DLC comes to Payday 2 tomorrow
The Batman v Superman skin and Batmobile are free on Xbox Live and PSN
Black Desert Online closed beta registrations are now being taken
Shaq promises a Shaq Fu related 'surprise' during The Game Awards
Over 300,000 consoles sold during Black Friday week in the UK
Atlus' Deadly Tower of Monsters will arrive in January
Minecraft continues to rule the App Store charts
Stuff
Why we crouch
What's going on in Bloodborne: The Old Hunters?
Destiny, as told by the drops I got last night
Videos
Chivalry: Medieval Warfare – Console launch trailer
The Incredible Adventures of Van Helsing: Final Cut – Xbox One launch trailer
What's on at The Movies
DVD Review – VERY GOOD GIRLS
This new trailer for RIDE ALONG 2 is stepping up
Sam Mendes reveals that SPECTRE originally had a different villain
Young HAN SOLO auditions include Miles Teller, Dave Franco, Rami Malek and thousands more
That rumoured villain debuts in new BATMAN V SUPERMAN: DAWN OF JUSTICE trailer!
Look fast,because it's a q quick peek at the teaser trailer for KICKBOXER:VENGEANCE
This new trailer for ZOOLANDER 2 is gross…
Last Updated: December 3, 2015