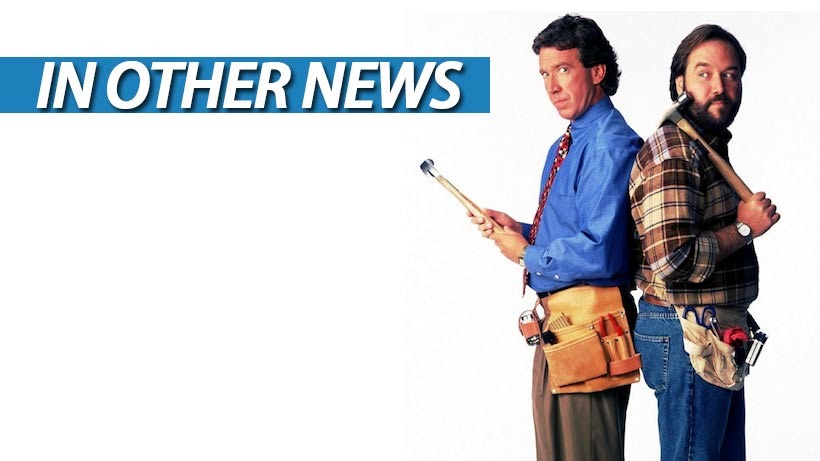 Huuuuuuuuuuuu. That's a sound that has been heard quite often this week, as we've missed Geoff an awful lot. Huuuuuuuuuuuuuu. Apparently, so did Taipei as our roving reporter might have been delayed by a few…hours. Well alright then. Huuuuuuuuu. Still, regular service will resume from Monday, as we look forward to our usual dose of verbal abuse and the sound of a gun being cocked whenever I start talking about the differences between Mr Mxypytlyk and Bat-mite.Huuuuuuuuuuu.
In Other News: Dark Souls is a Disneyland, people aren't keen on Metal Gear Pachinko, when a permaban really is permanent and how mE-3 came to be.
Here's the news that we didn't post today, because we were too busy giving out DIY advice.
News
LawBreakers gameplay to be shown next week ahead of E3
Modding can 'reenergise' retro gaming, says Sega Europe
Rock of Ages 2 announced for fall release on PC, PS4, Xbox One
ESA: 'Games industry asked for E3 Live'
Insomniac's horror adventure Edge of Nowhere drops soon
Rainbow Six Siege Starter Edition is now available for $15
Destiny's big 2016 expansion will be revealed in one week's time
Overwatch cheaters are having a hard time
Stuff
Performance Analysis: The Witcher 3: Blood and Wine
People are mass-disliking Metal Gear Pachinko
I came to Dark Souls so late that it's basically like going to Disneyland
How a guy nearly broke DOOM's SnapMap to make a MOBA
Videos
What's on at The Movies
DVD Review: Sinister 2
Blu-ray trailer for BATMAN V SUPERMAN ULTIMATE EDITION debuts new footage
The SICARIO sequel, SOLDADO, is now probably a spin-off or something
I hope they were wearing their seat-belts in this new trailer for MONSTER TRUCKS
Last Updated: June 3, 2016