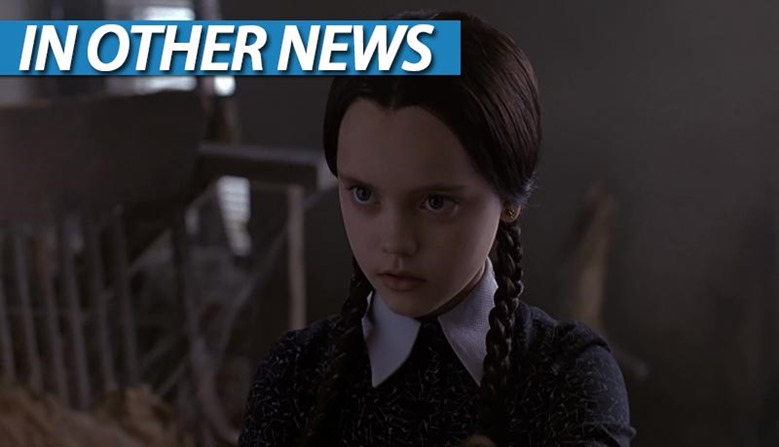 Waitaminute, where's Zoe today? Not here, you inquisitive and eagle-eyed person you! Instead, we've decided to fire her for gross misconduct after she knowingly violated one of the ten Lazygamer commandments: Thou shall not leave a staff member hanging when they shout "Todd 5". As punishment, we've banished her for an entire week, during which time the office will most likely devolve into a pit of chattering apes without her presence. Tough, but fair.
In Other News: Nintendo has a rethink thanks to Brexit, Charlton Heston confirmed for the new Berserk game, when predictions go awry and how to not scam a publisher for a free game.
Here's the news that we didn't post today, because we were too busy trying to fix our justice system and failing miserably.
News
Red Dead Redemption sales up by 6000% after backwards compatibility announced
Latest F1 2016 trailer features Austria's Spielberg circuit
August's Nuka World is the last Fallout 4 DLC
Esports Integrity Coalition launches in the UK
Rockstar's Warriors game rumbles its way to PS4 today
Someone at Nintendo predicted 100m unit sales for Wii U
Judeau and Casca confirmed for Berserk Warriors
Nintendo says Brexit could force UK rethink
Stuff
Here are Pokémon Go's microtransactions
Why did ancient Egypt spend 3000 years playing a game nobody else liked?
How not to scam publishers for free games
Digital Foundry: Hands-on with Battlefield 1
Videos
What's on at The Movies
We Review ME BEFORE YOU – Something better than your typical romance
CAPTAIN AMERICA's Russo Bros are developing a TV series adaption of THE WARRIORS
Midweek Movie Mouth-Off: Rooting for the Bad Guy
This first trailer for IMPERIUM is revolutionary
Go North with this extended TV spot for PETE'S DRAGON
Last Updated: July 6, 2016