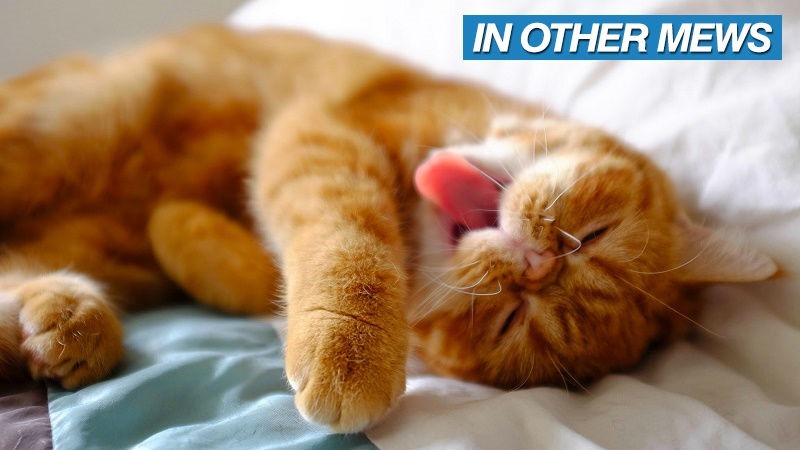 Tomorrow (and for the duration of the weekend), thousands of  gamers will descend upon the giant pizza oven in the north for the rAge expo. Will we see you there? We sure hope so!
In Other News: Catching rare monsters in Pokemon GO will be easier with the next update, Bloodstained: Ritual of the Night teams up with a publisher, a handsome hug pillow you can undress, and a Destiny speedrun.
Here's all the news we didn't post today because we were too busy duct taping air conditioner units to our bodies.
News
Pokémon Go's Next Update Will Make Catching Rare Monsters A Little Easier
European players can now select which Uncharted games they want on PS4
Infinite Air's world editor lets you create the mountain of your dreams
That Dragon, Cancer Hits iPhones And iPads
Bloodstained: Ritual of the Night teams up with Payday publisher, demos new test footage
Beyond Good & Evil will be free on PC as of next week for those with a uPlay account
Dota 2: The Boston Major, Plus Fall Battle Pass Arrives
Stuff
The Handsome Hug Pillow You Can Undress
Gamer races against the ghost of his departed friend in Forza Horizon 3
Big discounts on Soma, The Talos Principle and more in Steam's robot-themed sale
Watch this amazing Destiny speedrun and learn how the pros drive Sparrows
Videos
Dota 2 Fails of the Week – Ep. 164
The History of Spyro the Dragon – A Brief History
What's On @ The Movies?
Microsoft and Universal officially developing GEARS OF WAR movie
Disney announce live-action adaptation of MULAN; looking for Chinese lead
MARVEL'S IRON FIST release date announced with teaser and first image
This trailer for PATRIOTS DAY will define your spirit
Avengers: Infinity War will have an expanded role for Star Lord
(Header)
Last Updated: October 6, 2016