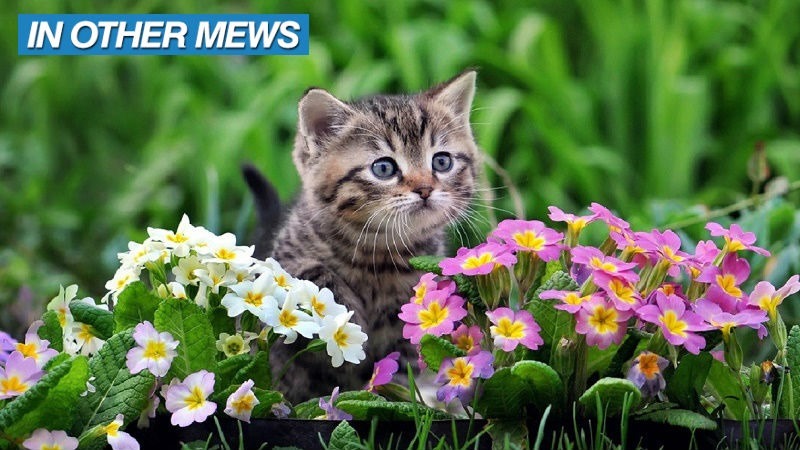 Spring you magnificent son of a gun, am I happy to see you! Or at least I would be, if you showed up with rain in hand. The sneezing continues, ladies and gentlemen, and it ain't going anywhere anytime soon it seems!
In Other News: game delays, a solved World of Warcraft puzzle, a working mic, and gorgeous water.
Here's all the news we didn't post because we were too busy trying to piss off Zoe in exchange for a thunderstorm.
News
The Overwatch Characters Who Get Play Of The Game Most (And Least) Often
Longing for more Castlevania? Chasm could be our best bet
Grab The Crew for free this month
Space Hulk: Deathwing teases co-op details, new screens
Animal Crossing, Fire Emblem mobile games delayed for Super Mario Run
Stuff
The Internet Reacts To The PS4 Pro
Now his mic's on (best article I've ever read)
How World of Warcraft players solved a wild puzzle to unlock Legion's rarest world boss
The Ten Hottest Robots In Call Of Duty: Infinite Warfare
Videos
Sea of Thieves' water looks gorgeous in latest dev trailer
Game Theory: My Fan Game is a CRIME?!
Dota 2 Game Show – Guest MiSeRy (What the Horse? – EP. 7)
What's On @ The Movies?
The Raid's Iko Uwais gets violent again in this first trailer for HEADSHOT
Win double tickets to BLAIR WITCH
Set photos from upcoming Spielberg film READY PLAYER ONE
Guardians of the Galaxy Vol. 2 director James Gunn answers all of your questions… sort of
Selene is back in this first trailer for UNDERWORLD: BLOOD WARS
STAR WARS EPISODE VIII – New leaks reveal a massive fight scene
(Header)
Last Updated: September 8, 2016