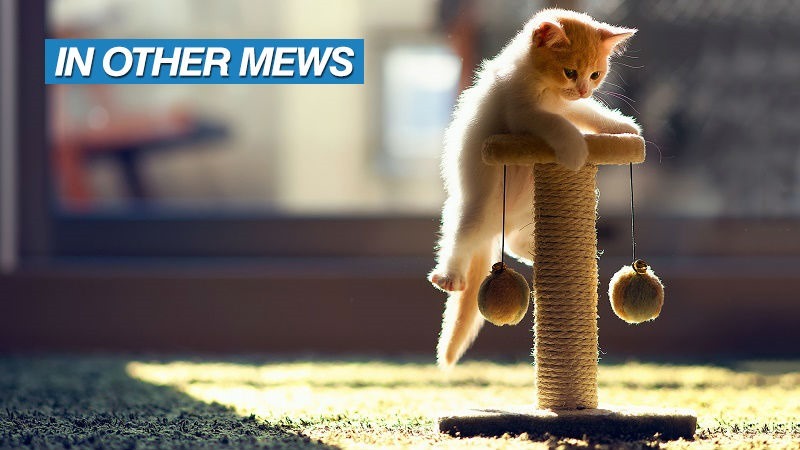 Yesterday was one hell of a day. After the US election in the morning, I headed out to the licencing department to renew my drivers card. After around four years of admin and queues, I finally got my stuff done, left, and headed over to a Wookiee friend for some sweet furry hugs (this was a highlight, not a bad thing).
The real drama kicked off on my drive home a few hours later, when the heavens decided to open up. I survived the horrible downfall, only to come home to no power, and an open window in my bedroom – my one screen and keyboard was covered with rain! To make matters worse, water was pouring in through the roof straight into the lounge, so I had to climb the roof, mid-storm, to unblock the gutters.
Hey, I'm alive at least! I can't wait for the weekend to start tomorrow though. All I need in my life right now is some soothing game therapy. Thankfully, my electronics all work, and no real damage was done. Also, I wasn't stuck on the highway – thank goodness!
Right, now that my rant is out of the way…
In Other News: a new Walking Dead game, a patch for Skyrim, cosplay from BlizzCon (and Overwatch pick-up lines), and a guide for new assassins.
Here's all the news we didn't post today because we were too busy building homemade arks.
News
New Walking Dead Game Is An Arcade Shooter
Firewatch adds a calming new free-roam mode
EverQuest creators' new RPG hits Steam Early Access
Mega Man X3 Available Tomorrow On The 3DS Virtual Console
Skyrim Special Edition gets a new patch to fix the old patch
Stuff
Take a look at some of the best costumes from BlizzCon
How to transfer data from a PS4 to a PS4 Pro
NES Classic Adapter Lets You Use Actual Old NES Controllers
Overwatch's next patch might allow Pharah to fly forever
Dishonored 2 beginner's guide: 10 tips for all you aspiring assassins
Videos
Incredible Overwatch Cosplay vs Bad Pick-Up Lines
Dota 2 Fails of the Week – Ep. 167
FNAF Sister Location and the Origin of Deadly Puppets
What's On @ The Movies?
X-MEN franchise being "reconfigured" without Bryan Singer
Our sincere apologies for yesterday's competition confusion
Shawn Levy discusses UNCHARTED filming date and casting details
DEADPOOL 3 is already in development, will include Cable and X-Force
Hear the good news in this trailer for the R-rated comedy WILSON
Seven villains we want to see DOCTOR STRANGE face in a sequel
(Header)
Last Updated: November 10, 2016