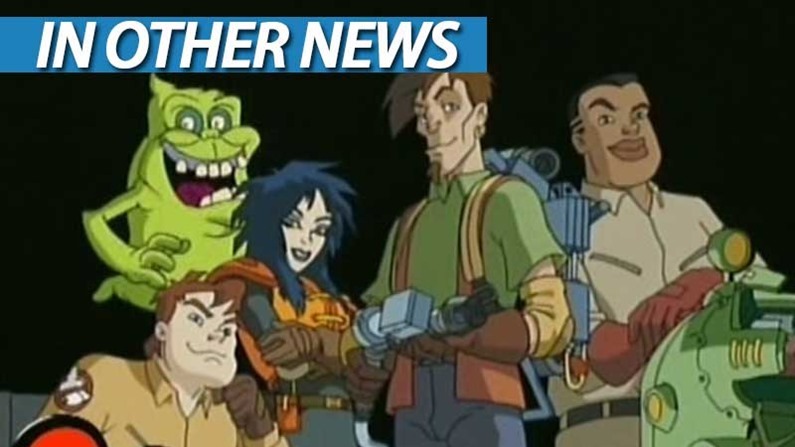 I've decided to go cold turkey as of late on Sriracha sauce. I've been dousing just about every meal I've eaten in a generous amount of the stuff since June last year, and I'm starting to suspect that it may have started altering my biology. I first got an inkling of this when I went to donate blood, and noticed that the syringe that was stabbed into my arm had pretty much been reduced to molten slag, while an errant drop of my blood left a sizable hole in the floor.
And that guys, was the sign I need to start weaning myself off of the stuff. I've gone a whole ten minutes so far without even huffing from a bottle, and I've only managed to maim several Jehova's Witnesses who refused to leave my gate. Great success!
In Other News: Starbound is finally inbound, the Shin Megami apocalypse begins on September 20, LEGO Star Wars is top of the charts and so many Pokémon Go players going wild.
Here's the news that we didn't post today, because we were too busy complaining that some other Ghostbusters film replaced all the ladies in the original movie with old men.
News
Starbound is finally leaving Steam's Early Access for a full release
Long War dev releases new XCOM 2 mods
What if Destiny was a retro 2D platformer?
Pony Island dev announces satirical mystery The Hex
King of Fighters' Mai joining the cast of Dead or Alive 5
LEGO Star Wars No.1 in UK for second week
Shin Megami Tensei IV: Apocalypse releases Sept. 20
Elite Dangerous Arena dogfighting game free on PC
Stuff
When over 2000 people turn up to play Pokémon Go
The one and Leone: Returning to Red Dead Redemption
A Smash Bros. fight stick, only without the stick
What's going on at the end of Inside?
Videos
What's on at The Movies
New posters released for BEN-HUR remake
Monday Box Office Report – Secret pets beat forgetful fish in record-breaking debut
Latest THE DARK TOWER set pics confirm major rumour?
These boys picked the wrong rednecks in this new trailer for BLOOD FATHER
Last Updated: July 11, 2016