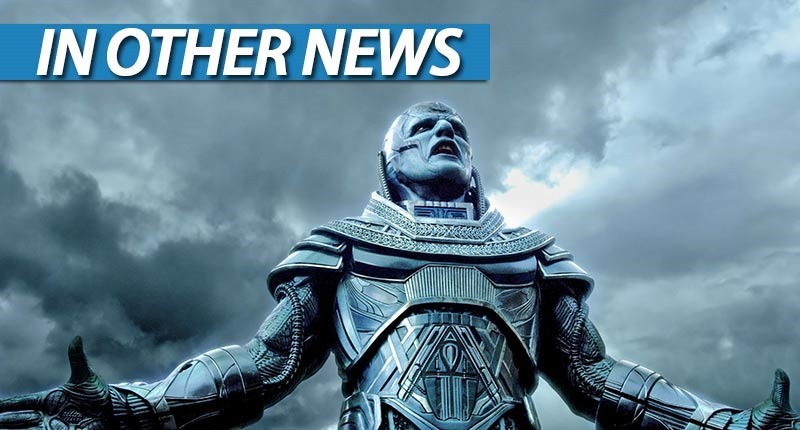 This week, marks the beginning of the end of 2016. And as I don my armour from X-Men: Apocalypse and boots to give me some lift, I remind you that everything that 2016 has built will fall! And from the ashes of that year, we'll build a new one! A better one! Also, this entire rant has absolutely nothing to do with a staff debate about which flavour of milkshake is the best.
Clearly, anyone who says anything other than peanut butter is in league with maniacs. Clearly.
In Other News: The Division wants more fan feedback, Morphie's Law sounds promising and revisiting Ico.
Here's the news that we didn't post today, because we were too busy giving Al grief for buying Milo in a cone.
News
The Division devs are inviting players to their studio next year for "serious game talks"
The Binding of Isaac: Afterbirth+ gets a January launch date and a creepy teaser
Battlefield 1's Giant's Shadow first-look livestream kicks off tonight
In FPS Morphie's Law, you grow bigger every time you shoot someone
Adult Swim-backed run and gun Rise & Shine looks slick
Sea of Solitude named as second EA Originals title
The Resident Evil 7 demo is now on Xbox One
Xbox: It's been a challenging year for UK games market
Stuff
Miyamoto's Minecraft regret
Grief and Gyaradoses: my time with Pokémon Sun
Unreleased Akira game found for the GameBoy
DF Retro: Ico on PS2 revisited
Videos
What's on at The Movies
This new trailer for season 4 of SHERLOCK loves you
Alex Kurtzman reveals X-MEN influence behind design of THE MUMMY
This first trailer for WAR FOR THE PLANET OF THE APES gave you mercy
Someone is going to bleed out in this trailer for war drama THE WALL
Last Updated: December 12, 2016