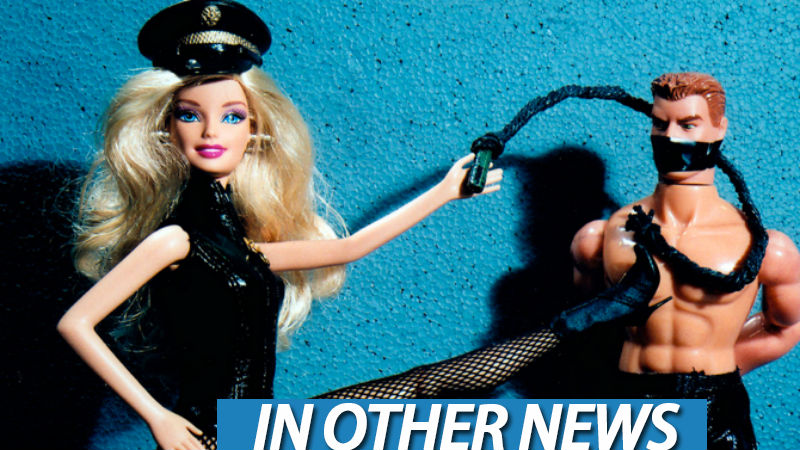 There used to be a time when I was honored would Geoff would let me be in charge. It was usually only for an hour or two at a time, so he could "go to a meeting" or "write a review" or "drop the kids off at the pool". I would ride the high of being in charge and it was delightful. Then Geoff went to Computex and I was in charge all day for a few days. I was so happy when he returned, hopeful that he wouldn't need me again for a long while. But then he had to go and get the plague. So, could everyone please send Geoff positive healthy vibes/chicken soup/illegal medications so that he can feel better soon and I can stop cracking this whip at the Porras?
In Other News: Of course Twitch is playing Pokemon GO, Platinum Games wants their own IP and Kojima talks avoiding E3 leaks.
Here's the news we didn't post today because we were too busy digging out old Pokemon toys because they're cool again.
News
Forza 6 Gets Giant Truck, Tiny Microcar In New DLC
Hideo Kojima Explains How Leaks of Death Stranding Were Avoided, How the Teaser Was Made
Persona 5 Will Have Seven New Announcements For Upcoming Event
Twitch Plays Pokemon Go Is Now a Thing, Because of Course It Is
Holocaust museum pleads: stop playing Pokémon Go here
Greystone is the latest fighter to join Paragon
Stuff
The top game in China right now is a Pokemon Go clone
New studio for Monument Valley's lead designer
Platinum Games exec says studio needs own IP to gain true independence
Vidja
Pokémon GO Takes Over The Late Show
Last Week Tonight with John Oliver: Fan Mail Vol. 2 (Web Exclusive)
Top 11 South Park Episodes – Nostalgia Critic
Over at The Movies
BATTLEFIELD TV Series in the works through Paramount
Here's your first look at Kid Flash in the next season of THE FLASH
Midweek Movie Mouth-Off: Hey Hollywood, how about remaking some bad movies for a change?
David Ayer discusses the role of Batman in SUICIDE SQUAD film
STAR TREK and ARCHER make STARCHER TREK
Last Updated: July 13, 2016