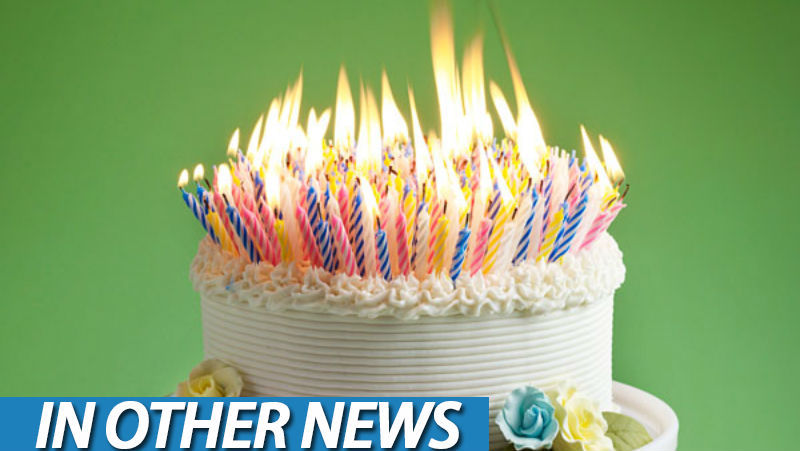 I know I've been going on and on about how the year is almost over, how it's already almost the holidays or whatever else. But you know what snuck up on me? It's already almost my birthday! I swear the years are going faster all the time, which must mean I'm getting old. We are all getting old. And on that note, enjoy the rest of your afternoon.
In Other News: Twitch tries to get nicer, Boom.tv gets major funding, Porsche could vroom vroom into more games soon and of course there is Final Fantasy XV porn.
Here's the news we didn't post today because we were too busy giving our internal awards for biggest slacker of 2016.
News
New No Man's Sky PC Update Improves Space Battles
Porsche cars will soon be allowed to appear in racing games not made by EA
Oculus restructures into PC and mobile divisions as Iribe steps down
Investors drop $3.5M on eSports 3D livestreaming platform Boom.tv
Stuff
Twitch rolls out automated tool to stem wave of chat harassment
11 bit Studios closes its Games Republic online store
5 events that impacted the game industry in 2016
And Now, The Inevitable Final Fantasy XV Porn Parody

Vidja
Stardew Valley – Gameplay Trailer | PS4
Honest Trailers – Star Wars: Episode V – The Empire Strikes Back
The Most Famous Sexual Assaulter On YouTube
The Movies
David Ayer and Margot Robbie's Harley Quinn are coming back in a GOTHAM CITY SIRENS spin-off
Patrick Wilson cast as the villainous ocean master Orm in AQUAMAN movie
Midweek Movie Mouth-off: what's on your Christmas wish list?
The latest trailer for A CURE FOR WELLNESS invites you to take a nice relaxing bath
The villains in this extended TV spot for THE LEGO BATMAN MOVIE are all real
2016 Black List contains Madonna biopic, a cosmic love story, Max Landis writing about Max Landis and more!
Andy Serkis says NO to motion capture Oscar category
Last Updated: December 14, 2016