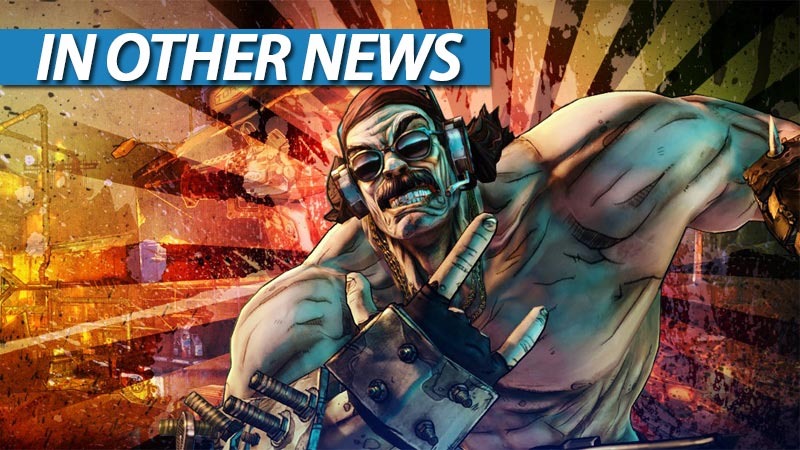 Wait a minute…five…is more than five. OH WHAT A CRUEL TWIST OF FATE! And I'm not talking about a Jeff Hardy signature move! This week is a proper working week, so ready your organs for those extra few hours where you earn your paycheck. Uuurgh, that might mean doubling up on the clickbait over here. Be right back, these 11/10 reviews aren't going to write themselves. Unless I use the bribe money to finally buy that AI to do just that.
In Other News: No Man's Sky's the limit for Sony, That Pokemon Uranium is deadly and Mother Russia Bleeds out soon.
Here's the news that we didn't post today, because we were too busy hoping that we could get through the vigorous customs present at GameScum.
News
No Man's Sky is the second biggest PS4 launch for Sony
Skyrim total conversion mod Enderal: The Shards of Order out now
You can't download Pokemon Uranium, but the 1.5 million people who did will still receive updates and support
Mother Russia Bleeds out September 5
New characters and locales for Atelier Firis unveiled
Unofficial Pokémon Uranium pulled by creators
Party Hard launching on mobile devices this year
Xbox One sales spike 75% during S launch week
Stuff
We play No Man's Sky on PC locked to 4K 60fps
How my colonists died in Rimworld, ranked from least to most depressing
Playlist: The games that shaped No Man's Sky
A new way to play Pokemon Go
Videos
What's on at The Movies
All female OCEAN'S EIGHT cast details emerge
This first trailer for ALLIED is beautiful and good
Monday Box Office Report – SUICIDE SQUAD has huge drop, but still finishes tops
James Wan doesn't want next MORTAL KOMBAT movie to be rushed
Person claiming to be ex WB employee calls WONDER WOMAN "a mess", director responds
Last Updated: August 15, 2016