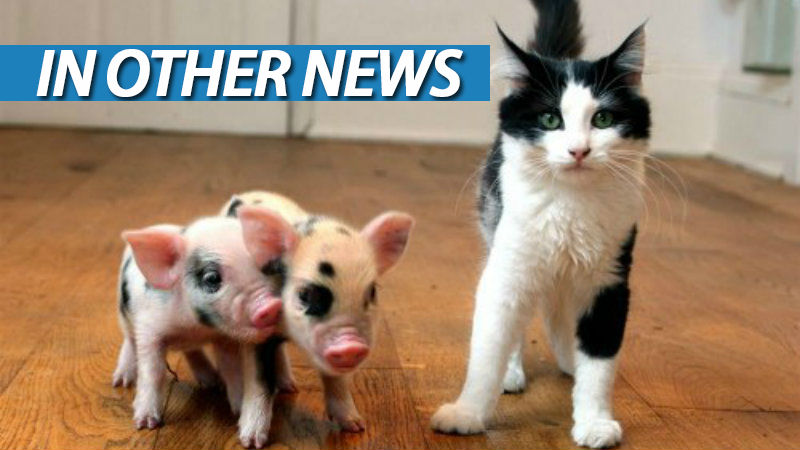 Fine, I admit it, I miss being at E3. I do enjoy being in my slippers and gown at home, and it's nice not to have aching feet and constant exhaustion, but I miss the pure unadulterated joy and excitement of being at E3. Maybe next year I'll go. Or the year after… This whole motherhood thing makes things more complicated. Maybe I just need to dress Harley in cool cosplay and take her with.
In Other News: Be the dinosaurs in Ark, FFXV has a mode for people who are bad at combat, and analysts can't agree on E3.
Here's the news we didn't (and did!) post because we were too busy dreaming about El Pollo Loco.
News
Resident Evil 7's demo content won't be in the main game, but a new hero will
Square Enix Hasn't Ruled Out Bringing A Kingdom Hearts Compilation To PS4
Xbox Scorpio is "not going to do anything for you" unless you have a 4K TV
Ark: Primal Survival lets you play as dinosaurs
Stuff
The Final Fantasy XV Character With a Surprising Backstory
Announcing monthly active Xbox users riskier than releasing Xbox One sales data, claims Spencer
Analysts split on E3 showings
Vidja
Final Fantasy XV – Wait Mode (EU)
Last Week Tonight with John Oliver: Retirement Plans (HBO)
The Movies
This new BEN-HUR trailer and chariot race featurette has a path for you
WE REVIEW EQUALS – A MOVIE THAT DOESN'T QUITE EQUAL THE SUM OF ITS PARTS
Midweek Movie Mouth-Off: the moment you realised you wasted your money
The only tools you need are your fists in this first footage from JACK REACHER: NEVER GO BACK
WARCRAFT director Duncan Jones talks sequel plans and changes from the source material
Roland Emmerich talks about Independence Day: Resurgence and its potential sequel
E3 2016 – direct from LA
E3 2016 – Day 1 wrap up
E3 2016: Gears of War 4 Hands-On – Teaching new dogs old tricks
E3 2016 – Call of Duty Infinite Warfare Preview
Days Gone could be interesting one day, but it's a little confusing right now
Last Updated: June 15, 2016