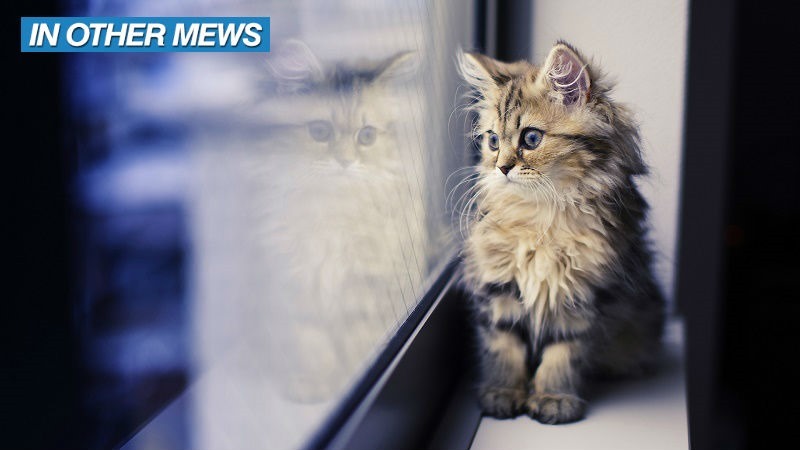 Alright, whoever left the giant door open in Johannesburg, please close it. I haven't seen winds this violent since the great baked bean eating contest of 1963! It's horrific I tell you – I can't step outside without at least being threatened to be blown far, far away!
In Other News: Thousands of cheaters get banned, several TGS trailers, a dog that can hadoken and fancy steering wheels for American Truck Simulator.
Here's all the news we didn't post today because we were too busy struggling with Internet speeds straight from the Stone Age.
News
Thousands Of Cheaters Reportedly Banned From Counter-Strike
Valkyria: Azure Revolution gets a TGS trailer
Watch Tekken 7's story mode in action on PS4
Gravity Rush 2 TGS Trailer Introduces New Characters And Poses Questions
TIS-100 creator announces equally daunting SHENZHEN I/O
Final Fantasy 12: The Zodiac Age shows off its PS4-enhanced sheen in new trailer
Stuff
Beautiful Cosplay Photos From Dragon Con 2016
This good dog can hadoken!!!
Dear Chris Metzen: Thank you
RPG Grind Time – A Video Game Fan In Japan
American Truck Simulator DLC adds fancy steering wheels
Sony sheds staff in its London and San Diego studios
Videos
Nioh TGS trailer introduces new characters and a ton of yokai
Funny And Lucky Moments – Hearthstone – Ep. 183
What's On @ The Movies?
This teaser for THE CURIOSITY will leave you more curious
We review BRIDGET JONES'S BABY – Charming sequel that trims the silliness
Fox producing Stan Lee biopic… as a 1970's action adventure movie?!
Dax Shepard to co-write and co-direct new SCOOBY-DOO animated film
Tupac is going to survive in this new trailer for ALL EYEZ ON ME
(Header)
Last Updated: September 15, 2016