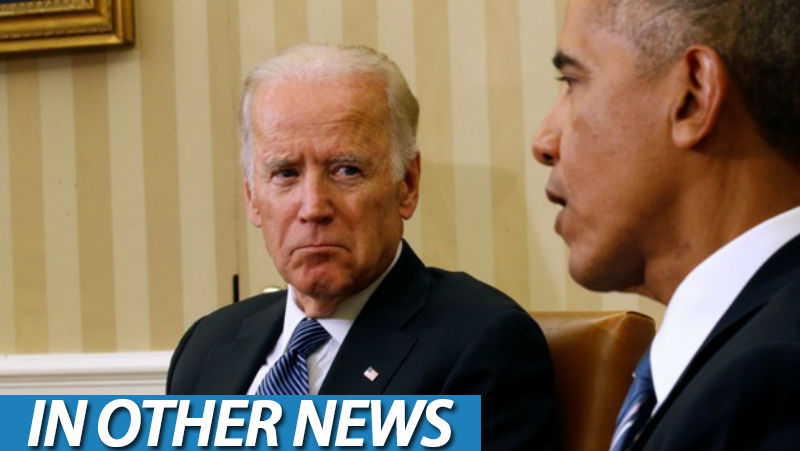 I have officially screwed myself. It is now only a little over five weeks until Xmas, and I have bought absolutely nothing. Previously, this would be an issue, but I declared that this year I wasn't buying presents for anyone other than my tiny human, and I haven't even done that. Here's hoping that Black Friday is worthwhile; I really don't want to have to shop in the chaos that passes for malls during the holiday season.
In Other News: FFXV demo gets a patch, PS4 Pro is big in Japan and Watch Dogs 2 might reveal future Ubisoft games.
Here's the news we didn't post today because we were too busy making our own Biden memes.
News
EA cautious over Nintendo Switch potential
Some games run slower on PS Pro than PS4, says report
Tabata addresses Final Fantasy 15 Judgment demo disc concerns, says a patch will be issued
Exclusive Look At The Kett, Mass Effect Andromeda's New Race
Stuff
Mike Bithell draws on childhood memories to make accessible game mechanics
PS4 Pro Sold 65,194 Units in Japan in Four Days According to Famitsu
Adult Swim executive defends network after actor severs ties over alleged sexism
The Minecraft Movie May Have Found Its Steve And His Last Name's Carell
Vidja
Watch Dogs 2 PS4 Pro 4k vs 1080p Gameplay
POKEMON X & Y (Honest Game Trailers)
Watch Dogs 2 – Live Trailer
The Daily Show – Donald Trump's Post-Election Compromises
Watch Dogs 2 – Hacking Into Ubisoft HQ
The Movies
WESTWORLD showrunners discuss that massive episode 7 reveal
A guide to the anime viewing order of GHOST IN THE SHELL
Midweek Movie Mouth-off: are spin-offs a better option to sequels?
Meet the Dominators in this promo for CW's big superhero crossover!
This first trailer for FULLMETAL ALCHEMIST will cost you an arm and a leg
This new trailer for PATRIOTS DAY is here to win
Last Updated: November 16, 2016