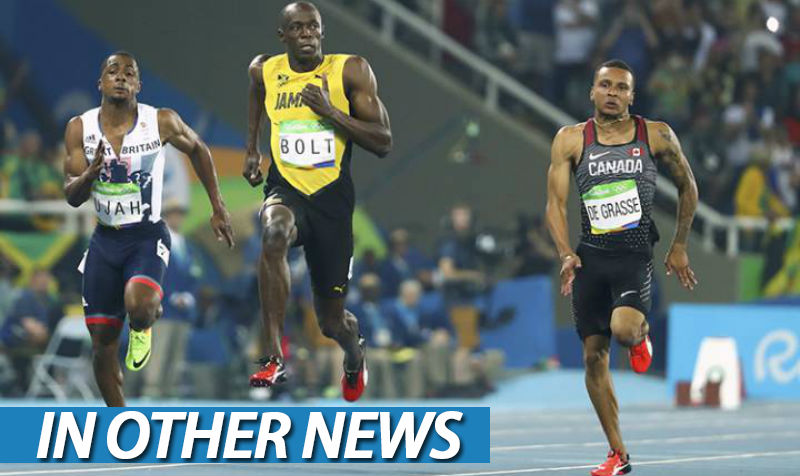 I often refer to myself as a gaming and tech journalist by day, mommy blogger by night. Thanks to that secondary role, I managed to attend a lifestyle event yesterday, and I now realize that lying on the couch playing games or binging on Netflix isn't exactly considered stylish. I think we need to change that! As much as I love pretty fashion, I love comfy clothes and couch time too much for it not to be a good lifestyle choice.
In Other News: Steep is coming in December, Intel jumping into the VR game, Dark Souls 3 getting a new announcement and kakaw! Assassin's Creed stunt man takes a leap of faith.
Here's the news we didn't post today because were were too busy convincing trying to forget last night's live streams from Gamescom.
News
ReCore's new trailer does a good job of showcasing Metroid Prime dev's next game
Ubisoft's extreme snowboarding game, Steep, gets release date
Lego Dimensions' Supergirl will be exclusive to PS4
"Major" Dark Souls 3 announcement coming next week
Stuff
Lego Sculptor Recreates Wall-Merged Link From A Link Between Worlds
Assassin's Creed stuntman performs real-life leap of faith
Intel introduces wireless, controller-less VR headset, Project Alloy
Vidja
Watch Dogs 2 | Gamescom 2016 trailer | PS4
CIVILIZATION VI – First Look: Germany
Resident Evil 7 biohazard – Lantern Gameplay Trailer | PS4
The Movies
Gaze upon the horrific new Pennywise the clown from the IT remake
There's no protocol for this trailer for HIDDEN TREASURES
Midweek Movie Mouth-Off: the current state of sequels
HBO looking to bring PERRY MASON back with Robert Downey Jr.
YOU SHOULD BE WATCHING: OUTCAST
Two full new trailers for ARRIVAL, do you trust me?
Last Updated: August 17, 2016