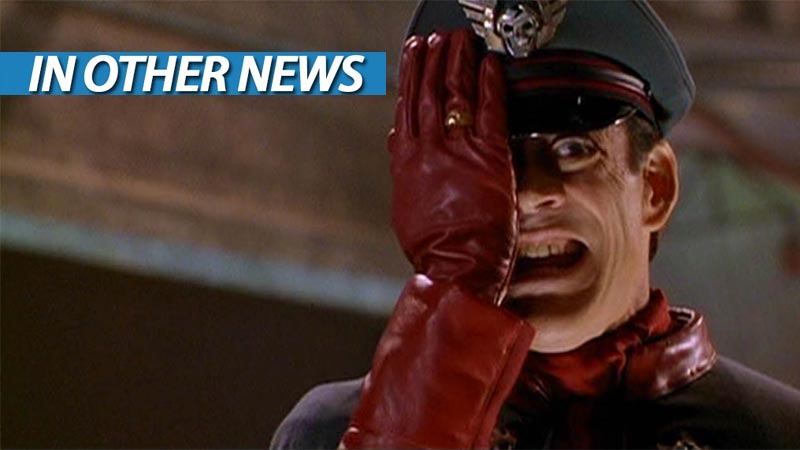 It is the year 2016. E3 has finally ended, leaving Los Angeles a barren wasteland that is crawling with the worst scum known to man: Games Journalists. Every corner a mess of unkempt beards. Every IHOP has been raided by the plaid shirts of the journalisms run amok. At a nearby Target, barriers are hastily erected to keep the scum from reaching the Starbucks within. Who will save the city of Angels from itself? Not me, that's for certain. It's the bloody weekend.
In Other News: Hideki Kamiya is a tease, get a free Killing Floor this weekend, Phil Spencer wants Microsoft to be steamy again and the most cringeworthy moments of E3 2016.
Here's the news that we didn't post today, because I was too busy drowning the people responsible for Mina Moo.
News
Hideki Kamiya teases Capcom collaboration, Bayonetta 3, and Okami 2
Killing Floor 2 is free on Steam this weekend
Chinese Overwatch rip-off isn't actually a game, dev says
Phil Spencer says Microsoft "will ship games on Steam again"
The Steam Controller's Activator Update makes it even more customisable
Nintendo hints at 'a new kind of Mario' for next E3
Atlus is localizing Persona-like Caligula
Skylanders TV show coming to Netflix
Stuff
What you actually do in Sea of Thieves
E3 2016 – A cringe compilation
This War of Mine: The Board Game is so bleak we had to mug an old lady
The arcade work and play space
Videos
What's on at The Movies
SA's Weekend Top 10 Chart: Sorry, APOCALYPSE, there can be only one vapid pop culture movie at the top
Put down that baby! It's the new trailer for STORKS
SOLDADO will "not [be] a real sequel" to SICARIO
Gary Ross reveals official all-female OCEAN'S ELEVEN title, discusses tone of spinoff
Last Updated: June 17, 2016