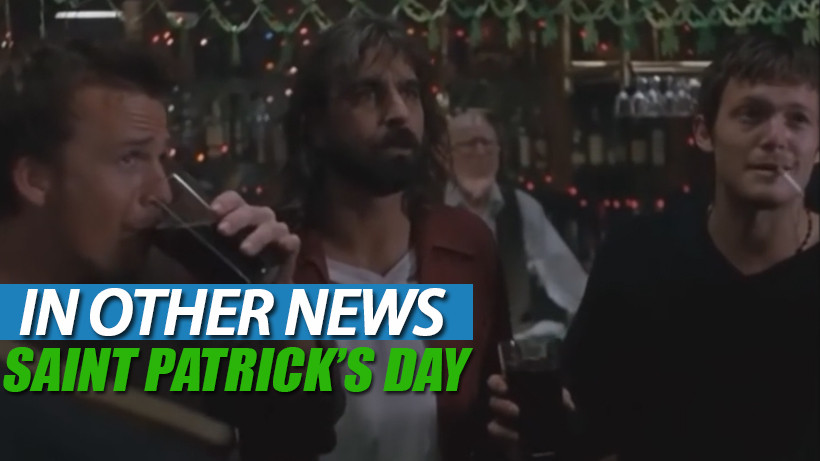 I see Johannesburg and Cape Town have done a trade of sorts. In Joburg, we've been given wind and rain for the week. In Cape Town, well, they're getting the rAge expo this weekend, which for years, has been exclusive to Gauteng. Can we please swap? I'd much rather have gaming and tech instead of torrents of water!
Also, happy Saint Patrick's Day! Whatever your plans are, be safe. We'll see you back here, same time, same place, tomorrow! Be good, ok?
In Other News: TrackMania Turbo is holding a beta this weekend, Bioshock: The Collection is basically a certainty, VR, VR, and oh, more VR.
Here's all the news we didn't post today, because we were too busy practicing our Irish accents.
News
Razer's Notebook-Boosting Graphics Card Box Arrives In April
TrackMania Turbo is holding an open beta this weekend
Bloodborne is getting a tabletop card game
Taiwan ratings board provides further evidence for Bioshock: The Collection
New Hellblade trailer is almost as amazing as how it was made
Job Simulator Gets An Actual Game Mechanic
Stuff
For the Resident Evil Fan with Everything, T-Virus Fragrance
Don't blink or you'll miss this look at Millennium Falcon VR coming to Disney parks
Why less is more when it comes to Firewatch's beautiful trees
Conquer the Alps in latest trailer for Crytek's VR climbing adventure
The Force Of VR: Star Wars: Trials On Tattoine
Videos
Blind Mortal Kombat player demonstrates how important accessibility is
Take a moment to remember Nintendo's Iwata with this touching video
Below Gets A Summer Release Window And A New Trailer
What's on @ The Movies?
Be prepared to meet moderate resistance in the latest trailer for HIGH RISE
Are we having fun now?! It's the first trailer for the BEN-HUR remake!
Shortlist revealed in Disney's search for new young Han Solo
Every hero has a beginning in this trailer for RISE OF THE LEGEND
This trailer for MIKE AND DAVE NEED WEDDING DATES never gets riled up
BETTER CALL SAUL confirmed for a third season
Last Updated: March 17, 2016