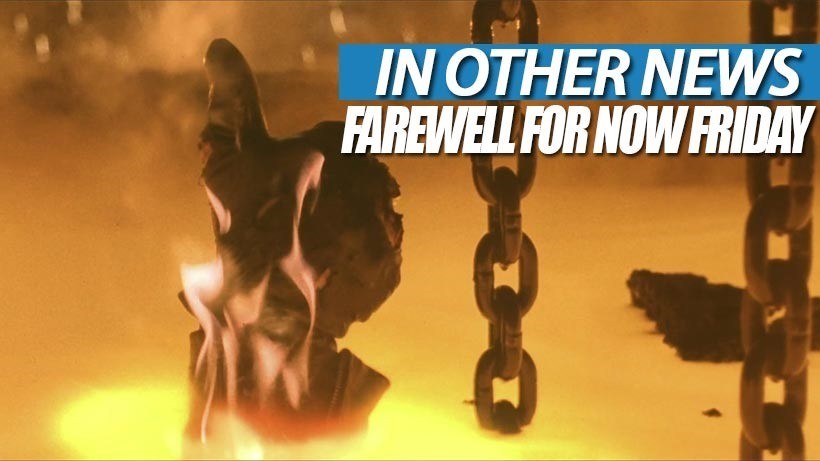 Well guys, it's that time of the year again. It's been a terrific year, filled with highs, lows and Trevor winning best comment of the week numerous times thanks to that bribe money he wired he us. But Lazygamer doesn't run on an infinite probability engine (or our other greatest resource, children) and the gang is in need of a very well-deserved break.
For the next two weeks, you'll be seeing very, very little content from us, which may be a blessing in disguise. Also, our Porras managed to pick their locks and we forgot to use tranquiliser darts instead of live ammo. But for now, it's time to chill! We've had a fantastic year yet again, thanks mostly to you, our wonderful readers. You guys are the reason why we're up at 6 in the AM, and we're looking forward to another year of being up too damn early. Expect us to be back in the first proper week of January!
Excelsior!
In Other News: Batman gets patched again, Dragon's Dogma looks real nice on PC, double on your Star Wars XP and Street Fighter V will be even steamier bro.
Here's the news that we didn't post today, because it's closing time and I know who I want to take me home.
News
Latest Batman: Arkham Knight PC patch fixes missing rain effects, adjusts frame times, more
Hideo Kojima says Japanese games are a "hard sell" to global audiences
Street Fighter 5 to support Steam OS, Steam Controller
Evolve now features a psychotic, homicidal robot named Emet
Yep, Dragon's Dogma looks nice on PC
The Banner Saga hits consoles next month
Star Wars Battlefront is giving out double XP
Stuff
15 of the strangest dystopias in gaming
Only in Dreams: Addressing the tricky question of what Media Molecule's latest is about
Dad immortalised in his favourite game by grieving son
Plants vs Zombies: Garden Warfare 2 has some unexpected inspirations
Videos
Genei Ibun Roku #FE 'Extra Skills' Trailer
Hardware: Rivals Launch Trailer – PS4
Resident Evil 0 'Wesker Mode' Gameplay
Also, Zoe was meant to be doing Nerd Nab unboxings for us, but thanks to the rather early womb escape of her first born child, has been a bit well, predisposed. Here instead is an unboxing by YouTuber TheLazyGunner. Give him a follow, and the video a watch, will ya? If you like what you see, you can grab the next NerdNab box here. 
Last Updated: December 18, 2015