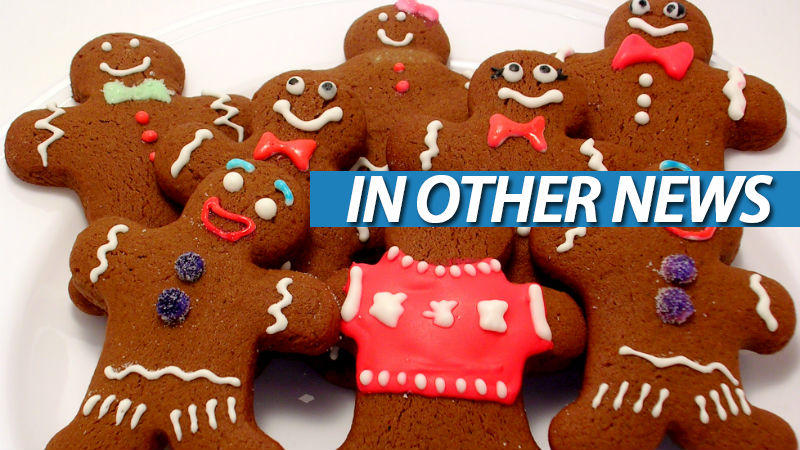 I was surprised while shopping yesterday to see all the Christmas decorations and treats in the shops already. I was really confused. Okay, yes it seems early and I had the normal WTF reaction, but I'm confused by something else. Who buys cookies in October for the end of December? Who is buying the giant containers of candied popcorn or jelly sweets two months in advance? Surely they will be gross by then? Stick to buying decorations and Christmas cakes, at least those never expire.
In Other News: Brexit can ruin your team in Football Manager, vroom vroom comes to pew pew and Pokemon Go gets another update.
Here's the news we didn't post because we were too busy wondering about the warranty on humans.
News
Destiny bug denies top streamers Hard Mode raid world first
Mobile hits need new content 3-5 weeks post-launch – Nielsen
If you're unlucky, Football Manager 2017's built-in Brexit simulation will gut your club
Doom 2 modder spends 300 hours making a three-hour level
New Cities: Skylines DLC Lets Players Build Stadiums for Real Football Clubs in their Cities
Latest Pokémon Go Update Improves Plus Functionality, Adds Notification Filters
Stuff
Lewis Hamilton is making an appearance in Call of Duty: Infinite Warfare
Heroes of the Storm Patch Adds Brawl Mode, an Assassin, and the Eye Pad
Keep Talking and Nobody Explodes is PSVR's best party game — with few thanks to VR
Ecuador says it disconnected Julian Assange's internet because of Clinton email leaks
Vidja
Civilization VI Launch Trailer
After Hours – 7 Movies That Don't Realize They're Horror Movies
Third Parties: Last Week Tonight with John Oliver (HBO)
The Movies
Doug Liman plans to make JUMPER sequel as a TV series for YouTube Red
SPIDER-MAN star Tom Holland talks about his solo movie; whether he will appear in INFINITY WAR
Midweek Movie Mouth-off: what's your favourite foreign horror movie?
Who knows what lies beneath the surface of this trailer for HBO's star studded BIG LITTLE LIES
DOCTOR STRANGE has a mystical soundtrack, plus some new footage today
Last Updated: October 19, 2016