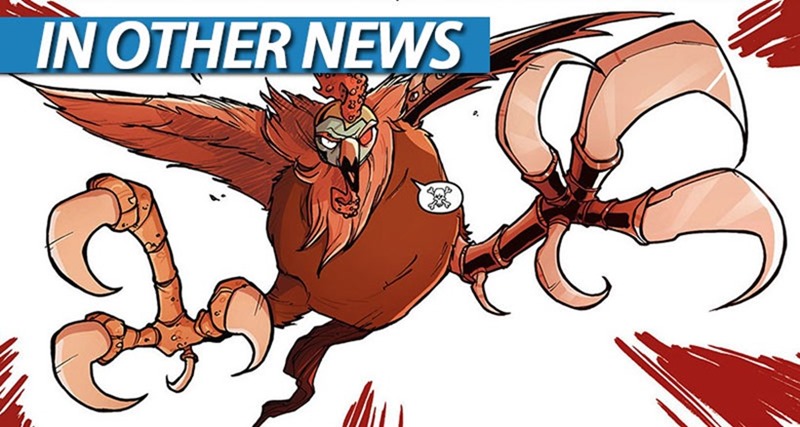 For a long time, I've dreamt of being president. And not just any president, but the best of the best. And seeing as the bar has been set so low lately that its been buried alive, that's not too difficult a dream to achieve. Especially when I unveil my election platform to transform the lives of all my future peasants and viciously murder anyone who annoys me. Like mimes, people who don't use headsets to listen to music on their phones and the inventor of slim fit jeans.
Vote for the D! Voting guarantees a free trip to the gulag! FOR LIFE.
In Other News: Rock of Ages is getting a boulder sequel, an entire three minutes of Titanfall 2 multiplayer gameplay, Overwatch is in with a bang and that Mirror's Edge fashion is so hot right now.
Here's the news that we didn't post today, because I was too busy rewriting the rules to make Highway to Hell the new national anthem.
News
Six teams invited to The International 6, 10 places still up for grabs
Warcraft is now the most successful video game film of all time
Overwatch more popular than League of Legends in Korean PC Bangs
Dead Rising 4 feels like a return to form
Here's over three minutes of Titanfall 2 multiplayer footage
Turtle Rock at work on "unannounced new IP"
Rock of Ages 2: Bigger and Boulder announced
Team17 speaks out on Allison Road cancellation
Stuff
The future fashion of Mirror's Edge
HDR: What does it mean for games and movies?
Geralt of Rivia is enjoying his retirement
Resident Evil 7 demo endings, secrets and more explored
Videos
What's on at The Movies
Monday Box Office Report: FINDING DORY finds massive record breaking success
Here's the first trailer for Tupac biopic ALL EYEZ ON ME
THE LEGO MOVIE sequel delayed to 2019
STAR TREK actor Anton Yelchin killed in freak car accident
Last Updated: June 20, 2016