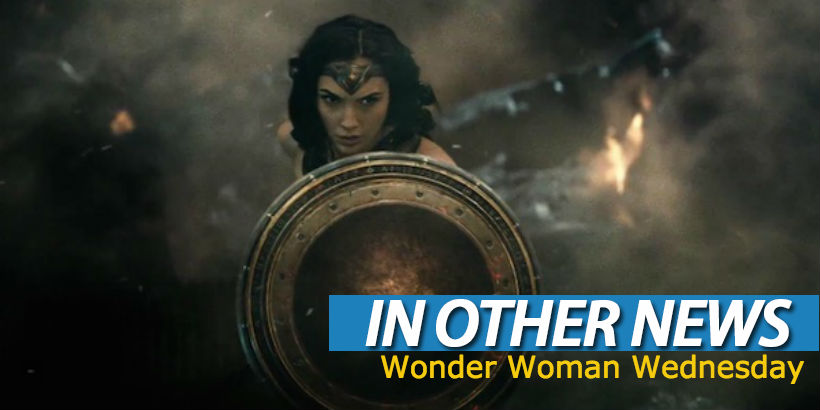 Last night, I spent a night without my tiny human and even briefly wore heels for the premiere of Batman v Superman. Fun times. I'm glad I didn't have to review it, plus Kervyn already did a great job of that. I am rather tired, though, from being out past my usual bedtime. Lack of sleep certainly is my Kryptonite.
In Other News: EA says sorry for depicting a muslim as christian, Fallout Survival is coming and PS4 outsells Xbox One in the UK by a large margin.
Here's the news we didn't post today because we were too busy shielding Darryn from rogue spoilers.
News
EA apologises for giving Muslim fighter a Christian victory gesture in UFC 2
Yakuza 0 Coming to America and Europe "Early 2017"
Bethesda Says Fallout 4's Overhauled Survival Mode Will Be In Steam Beta Next Week
Stuff
Oculus Rift can do room scale VR, will demo it "at some point"
Layoffs At Scribblenauts Devs 5th Cell
PS4 outselling Xbox One by approximately 1m units in UK
Vidja
The Making of Uncharted 4: A Thief's End — Pushing Technical Boundaries Part 1
Introducing… Master Necromancer
Why Any Robot Uprising Is Doomed To Fail
The Movies
The Madness continues in this date announcement for new Sandler film THE DO-OVER
DVD Review – A WALK IN THE WOODS
SA's Weekend Top 10: Always bet on black and white
Midweek Movie Mouth-off: Batman vs Superman – who will win?
Zack Snyder discusses a return to 300 franchise
We review BATMAN V SUPERMAN: DAWN OF JUSTICE (spoiler free!)
You review PRIDE AND PREJUDICE AND ZOMBIES
This new TV spot for WARCRAFT will protect the kingdom!
Blake Lively needs help in this new trailer for THE SHALLOWS
Last Updated: March 23, 2016