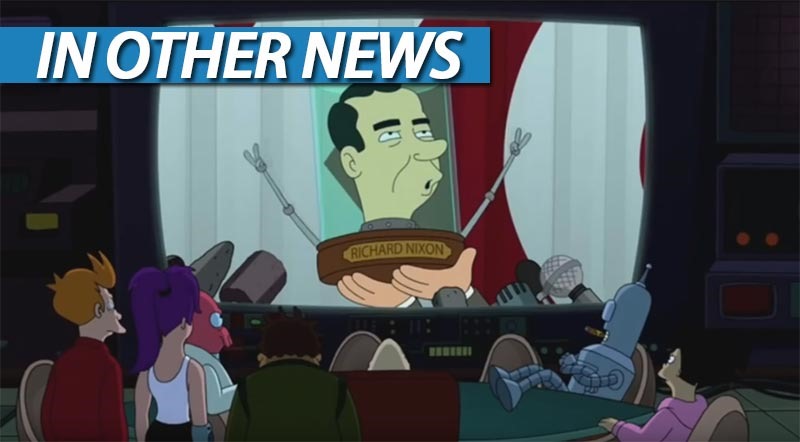 I've decided to take over the world. This whole idea of democracy and waiting for my future serfs to vote me into power is taking way too long as it is. And as your new ruler, I shall be a wise and benevolent ruler. Who spends the entire national budget on creating an actual Jaeger that I shall use to flatten Cape Town and that f***ing mountain for good. Now if anyone is looking for a job where they get to scrape hipsters and real estate agents off the boots of my Jaeger, there might still be some openings available.
In Other News: Final Fantasy 14 expands once again, Battlefield has a friendlier UI on the way, Sega is threatening to make another Sonic game and teraflops explained.
Here's the news that we didn't post today, because aaaaarooooooo.
News
Final Fantasy 14 new expansion to be announced in October
Battlefield 4 to get new, more multiplayer-friendly UI
New Sonic the Hedgehog game slated for release next year
All Heroes of the Storm characters free to play until June 28
Akiba's Beat team 'thinking about' PC port
Mass Effect Andromeda trailer's female trailer star shows industry progress, BioWare says
Capcom promises there are no quick-time events in Resident Evil 7
Platform exclusivity is good for VR, Palmer Luckey argues
Stuff
Grand Theft Auto 5's new Easter Egg lets you play as Teen Wolf
Witcher 3 cosplay gets the whole gang back together
What the hell is a teraflop anyway?
8 ways virtual reality is for more than just video games
Videos
Last Updated: June 27, 2016