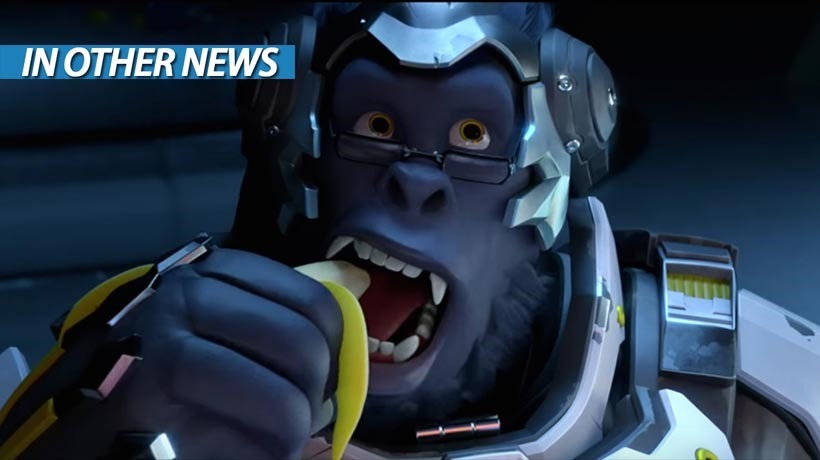 Head wounds be damned, ain't nothing going to stop the D-Train! CHOO CHOO! Friday is here, and it's another case of a weekend that is sorely needed for two days of rest and screaming at my screen whenever I miss that one jump in the NES version of Teenage Mutant Ninja Turtles. I mean, C'MON! STUPID GAME!
In Overwatch Other News: Funcom gets a cash injection, Kingdom Come's deliverance gets delayed, no Cyberpunk 2077 at E3 and The Crew had a lot of players.
Here's the news that we didn't post today, because we were too busy being amazed at how Bastion got play of the game for like the first time ever.
News
Uncharted 4: earn 50% Relic bonus on challenges in multiplayer this weekend
$6.3m investment brings Funcom 'back on track'
Warhammer: End Times – Vermintide DLC adds three maps, free on Steam this weekend
Front Defense is HTC's first internally developed game
Kingdom Come: Deliverance has been delayed to 2017
The Crew hits 5 million players
House of the Dying Sun Steam page reveals system requirements and more
Cyberpunk 2077 won't be making it to E3
Stuff
The Legacy of Kain game that was cancelled three years in
The Internet reacts to the new MegaMan cartoon
Does The Witcher 3 expansion fulfil the original graphics promise?
Raid on abandoned ship saves over 50 classic arcade games
Videos
What's on at The Movies
This trailer for sci-fi romance THE SPACE BETWEEN US has so many questions about Mars
The latest trailer for Showtime's ROADIES is all about fun and family
Nicholas Hoult is coming to get you in this trailer for COLLIDE
The first trailer for the sci-fi thriller MORGAN is pleased to meet you
SA's Weekend Top 10 Chart: Nothing new at the end of the world
Last Updated: May 27, 2016