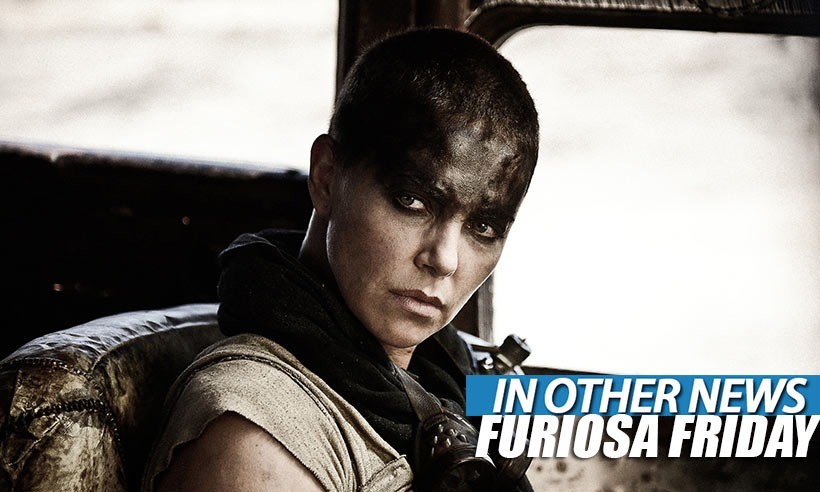 It's the Lazygamer Black Friday sale! Ste right up, we've got some awesome deals for you! A pair of overused Porras, only R49.95! Geoff's sleeping pills, which may or may not actually be horse tranquilisers! R79.95! My dignity, respect and social standing in life! Half-off for R0! Our secret ION folder from back in the day! R999.95! Hurry, offers end as soon as my briefcase is full of enough cash for me to scuttle away with.
In Other News: Here's your fourth Disaster Report, Blizzard ups the stakes, I recognise that Fez and the dark secret of Machoke.
Here's the news that we didn't post today, because we were too busy realising that Black Friday is the closest that we'll ever get to having a real-life version of the Purge.
News
Here's the first Disaster Report 4 Plus: Summer Memories trailer
Sociable Soccer Kickstarter cancelled
PES 2016 gets Torres, international kits, Maracana stadium next week
Blizzard raises stakes on Hearthstone with $1.9m prize pool
Chrono Trigger's Millennial Fair goes Unreal 4
Steam introduces "trade holds" to help protect against scammers
Pokemon Picross will launch on December 3
Fez finally gets the notebook it needs in $100 Limited Edition
Stuff
Machoke and Machamp have a deep, dark secret
If real life glitched like video games
Happy 17th birthday, Sega Dreamcast
Videos
Could you survive a Fallout?
5 disastrous attempts at video game marketing
What's on at The Movies
Russo brothers talk about that CAPTAIN AMERICA: CIVIL WAR trailer
We all need to run… and watch this new trailer for STAR WARS: THE FORCE AWAKENS
Movies out Today: 27 November 2015
THE LAST WITCH HUNTER winners are…
MEN IN BLACK 4 to feature a female lead
Last Updated: November 27, 2015