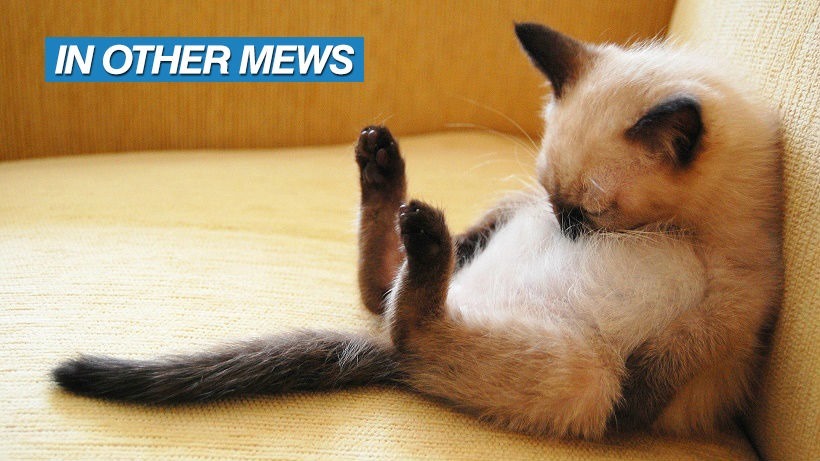 Urgh… Mondays. They're the absolute worst AMIRITE? We've got the whole week ahead of us still and URGH MONDAY I DESPISE YOU!
Except, today isn't Monday. By the power of public holiday, we're sitting smack in the middle of a Thursday. Why, this means tomorrow is weekend already. Praise Gaben, I love surprise days off!
In Other News: Xenoblade hits virtual console, Minecraft gets virtual, X-Men video games, and the art that shaped Final Fantasy.
Here's all the news we didn't post today because we thought it was Monday, but it's actually Thursday, and oh man weekend tomorrow!
News
Nioh PS4 Demo Lets Players Choose Between Smooth Frame Rates And Better Graphics
Xenoblade hits Wii U Virtual Console today
Hyper Light Drifter gets co-op mode in beta
Minecraft Is Now Available For Samsung Gear VR
5v5 spaceship shooter Dreadnought closed beta to start this week
Stuff
The Highs and Lows of X-Men Video Games
Adding Shrek to Dark Souls III is much more fun than you'd think
Check out Rick and Morty's pitch-perfect comic book take on The Last of Us
The Art That Shaped Final Fantasy: Thoughts From Famed Artist Yoshitaka Amano
The highs and lows of LoL's mid season patch
Special edition Iron Man Xbox One console has Arc Reactor, Stark Industries branding
Videos
This DIY Robot Is Better Than You at iPad Games
Rokh is a brutal sounding survival game set on Mars
Salty Sunday – Big Bet Imp-losion
What's on @ The Movies?
Why aren't you laughing?! It's the trailer for R-rated BATMAN: THE KILLING JOKE!
Check out Elizabeth Banks' Rita Repulsa in action in POWER RANGERS set pics
DVD Review: Maggie
Don't answer your phone after this first trailer for Stephen King's CELL
DVD Review: Grandma
CAPTAIN AMERICA: CIVIL WAR succeeds where BATMAN V SUPERMAN fails
(Header)
Last Updated: April 28, 2016