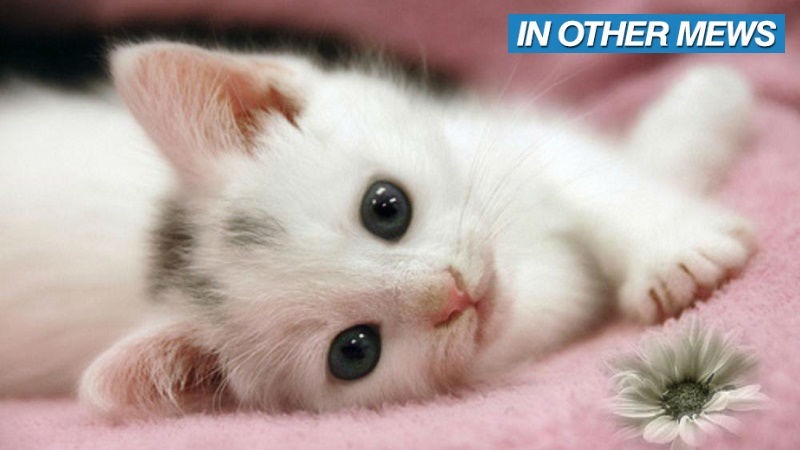 I don't know if anybody has told you, but it's piss cold in Joburg at the moment. Seriously, I'm typing this via ice block hands as we speak! I'd go get myself a heater or something, but it looks like my feet have now become one with the floor. Man, that's not going to thaw until summer!
In Other News: A StarCraft RPG, new Dead Rising gameplay, Life is Strange gets a live-action series adaption, and Pokémon dil… wait, what?
Here's all the news we didn't post today because we were too busy trying to convince our cats that a pair of feet makes for the most comfortable bed EVER.
News
Five Years Later, Fan-Made StarCraft RPG Finally Launches
Dead Rising 4 gameplay reveals new enemies and weapons
Burnout creators begin work on new driving game
Post-apocalyptic railroad adventure The Final Station will be out in August
Lady Layton: The Millionaire Ariadone's Conspiracy out next year, stars Layton's daughter
Stuff
Some Japanese Pokémon Go Players Have Bad Manners '
Life is Strange being adapted into live-action series
Pokemon Go's Team Leaders, as seen through the lens of Tumblr fandom
Exploring The Best Video Game Soundtracks On Vinyl
Dildos here! Get your Pokemon dildos here!
Videos
Game Theory: FNAF Sister Location DECODED! (FNAF 5)
Funny And Lucky Moments – Hearthstone – Ep. 176
What's On @ The Movies?
Jackie Chan's SKIPTRACE has huge $60m opening in China. Watch the new trailer here!
This trailer for M. Night Shyamalan's SPLIT is not allowed to touch you
SA's Weekend Top 10 Chart: Shine a little light
We review Jason Bourne – Bourne again… unfortunately
Spider-Man sequels could have a Harry Potter format
(Header)
Last Updated: July 28, 2016