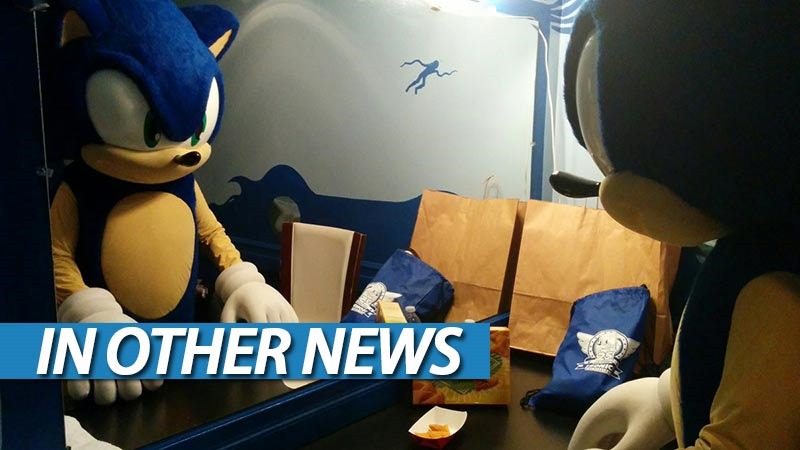 Most people were silent. I remembered the line from the Hindu scripture, the Bhagavad Gita; Vishnu is trying to persuade the Prince that he should do his duty and, to impress him, takes on his multi-armed form and says, 'Now I am become Death, the destroyer of worlds.'
In Other News: Battlefield 1 for you and I, some free DOOM is on the way and the uncracked secrets of egg hatching in Pokémon Go.
Here's the news that we didn't post today, because we were too busy eating beans so that our fart jokes could spread some levity after that depressing Sonic header image and quote above.
News
New Battlefield UI is coming to Battlefield 4 first, this summer
Here's a brief look at Rainbow Six Siege's new Favela map
Marvel Ultimate Alliance re-releases: Marvel Games creative director says he's heard player concerns
Terraria: Otherworld is still happening, but it's been revamped
The System Shock remake Kickstarter was successful, so it's getting some extra stuff
Telltale says Batman multiplayer mode will not be suitable for Twitch
Doom has free and paid DLC incoming
Yoshida asserts that all PS VR games will work on standard PS4s
Stuff
The uncracked secrets of Pokémon Go egg hatching
We built a PC with PlayStation Neo's GPU tech
A most famous Naruto unmasking in anime form
NX is different, and different is Nintendo's best option
Videos
What's on at The Movies
Matt Damon's found something worth fighting for on THE GREAT WALL
This trailer for Mel Gibson's HACKSAW RIDGE is designed to bring death to the enemy
The world is not a friendly place in this new trailer for THE ACCOUNTANT
Disney developing "sequel-reboot" of THE ROCKETEER with black female lead
Sorry, folks. Young Han Solo won't be in ROGUE ONE after all
Michael Keaton on Beetlejuice 2: that ship has sailed
Last Updated: July 29, 2016