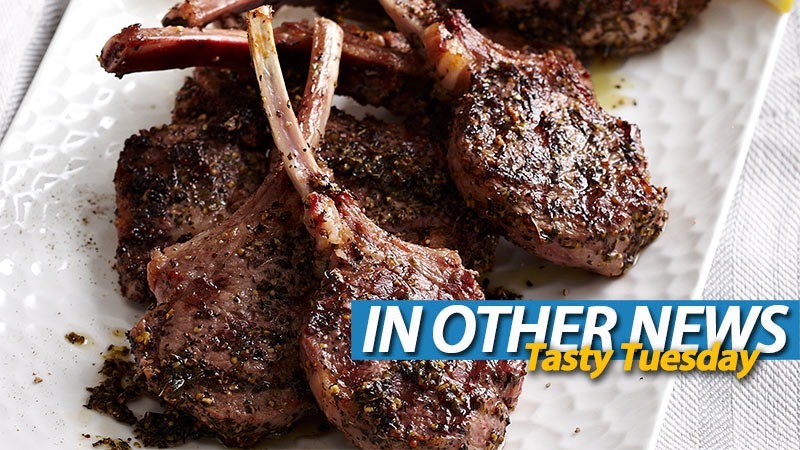 Many people don't eat lamb, and I get it. It's rich, it's fatty and it's got a strong gamey, earthy flavour that some people can barely stomach. It's a polarising protein, that you either love or you hate. Me? I stand very firmly on the love side of the fence. Lamb Chops, Lamb Shanks, whole roasted joints, noisettes, racks of lamb or even an entire lamb on the spit? Yes please.
In other news: Go hands on with the Switch in January, Pokken gets a new challenger, Eurotruck heads to France and why are you reading this and not playing Final Fantasy XV?
Here's the news we didn't post because FINAL FANTASY XV IS OUT!
News
PES 2017 has a free-to-play version
Capcom tosses some body parts into the fire for a Dead Rising themed yule log
Nintendo Switch hands-on event planned for January
Another mystery Pokken Tournament character will be revealed this week
Overwatch player hits the game's unofficial max level all by himself
Destiny weekly reset for November 29 – Nightfall, Crucible, Prison of Elders changes detailed
Euro Truck Simulator 2 heads to France for its next expansion
Watch the first 40 mins of Final Fantasy 15 running on a PS4 Pro at 4K, right here and right now
Stuff
Fancy board game will probably smash Kickstarter records
DF Retro: Shenmue 2 – a masterpiece revisited
Civilization V fans are playing a single game like an actual democracy
Should games and politics ever mix?
Videos
What's on at The Movies
New details emerge on NEW MUTANTS villain and potential story
Video Review: SWISS ARMY MAN farts big!
New trailers and posters for ROGUE ONE: A STAR WARS STORY tease the return of a classic villain!
New SHERLOCK season 4 pics introduces "baby Watson" and Holmes' "most evil villain"
This trailer for MINDGAMERS is all kinds of wrong
Last Updated: November 29, 2016