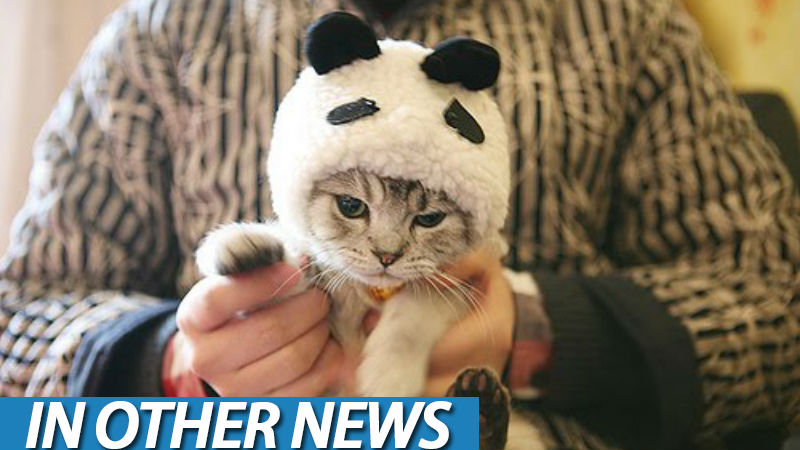 Okay, so I know I'm over a year behind, but I blame making a human and stuff – I'm finally getting into The Witcher 3. It's sort of all I want to play at the moment. I know you all know this, but wow what a great game. Even after all the hype has settled and way after the fact, the game is seriously solid. Stay tuned for next year when I tell you all about how I'm enjoying The Division.
In Other News: Video Games used the weirdest marketing techniques, Vivendi is always the bad guy, and id somehow thinks PC exclusivity will eliminate excuses.
Here's the news we didn't post today because the guys were too busy getting brain bleach after I traumatized them.
News
Sony may launch a slimmer PS4 in addition to Neo, claims analyst
The Banner Saga 2 lays siege to PS4 on July 5
Total War: Warhammer update one brings free Vampire Counts cavalry, five multiplayer maps, more
LittleBigPlanet Series' Online Services Ending In Japan On July 31
"No excuses. No limitations" – id on why Quake Champions is a PC exclusive
Stuff
"From a publishing point of view, VR is just too risky"
Vivendi COO Stephane Roussel named Gameloft CEO
Are exclusivity deals good for the VR game industry?
Vidja
Tom Clancy's The Division – Expansion 1 – Underground Trailer
FIFA 17 – Official Gameplay Trailer | PS4
The Terrifying Cinderella Transformation Everyone Forgets
9 Strangest Ways People Tried to Sell Us Video Games
The Movies
GAME OF THRONES showrunners talk about season 6 finale; reveal only 13 episodes left
WE REVIEW THE BFG – A BIG, FRIENDLY CROWD-PLEASER
Find your happy place with the new trailer for TROLLS
WE REVIEW TMNT: OUT OF THE SHADOWS – THE TURTLES RISE FROM THE SHADOWS OF THEIR PREDECESSOR
Meet a new hero in this featurette for FANTASTIC BEASTS AND WHERE TO FIND THEM
There's nothing straight-up about this trailer for A KIND OF MURDER
Last Updated: June 30, 2016