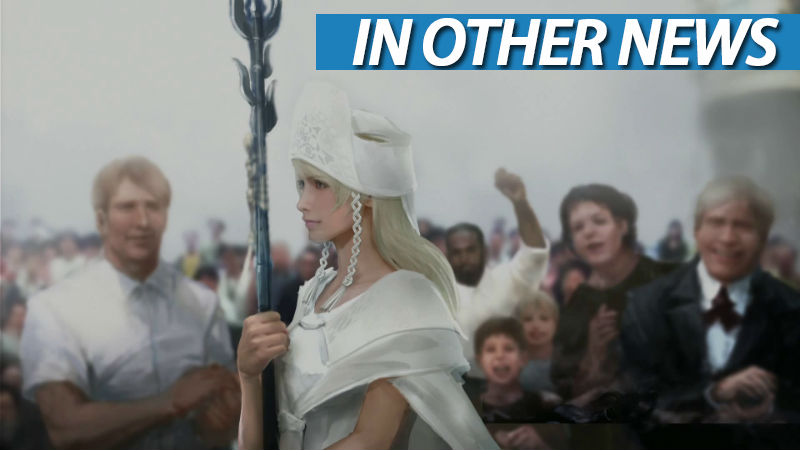 Okay, I know many of you don't care, but tomorrow is the anniversary of when I became a mom. How has a year passed? Where does the time go? And how have I still not finished the game I intended for my maternity leave? Yes, I will finish The Witcher 3 eventually, I promise. Meanwhile, I'm going to finish up this post and go play the review game I've been dying for, you know, the one I've waited almost a decade for.
In Other News: My life is over when Stardew Valley comes to Nintendo Switch, No Man's Sky didn't break advertising laws and Final Fantasy XV trailer might make you cry.
Here's the news we didn't post because we were too busy figuring out who was an oopsie.
News
Stardew Valley Console Release Dates
Hideo Kojima Will Be at PlayStation Experience with Death Stranding Panel
Pro Evolution Soccer 2017 Gets A Free-To-Play Trial Edition
Ubisoft's pledging cross-platform support for all its multiplayer VR games
Stuff
Advertising Standards rules No Man's Sky Steam page did not mislead consumers
Kids are not down with the Cars 3 trailer
From Gold Farming To Gamergate, The Gaming Ties Of Donald Trump's White House
Vidja
1st Ever Through the Fire and Flames BRUTAL Pro Drums 100% FC
5 Ways Gamers Are Holding Back The Games They Love
FINAL FANTASY XV – Stand Together (Official Live-Action)
The Movies
Rumour: The reason why Lucasfilm hasn't said anything about an Obi-Wan standalone movie
That big reveal in the latest WESTWORLD explained
Midweek Movie Mouth-Off: What Star Wars anthology movie do you want to see next?
Lin-Manuel Miranda set to produce THE KINGKILLER CHRONICLE movie and TV series
SA's Weekend Top 10 Movie Chart – Some beasts and birds beat Doctor Strange
Last Updated: November 30, 2016