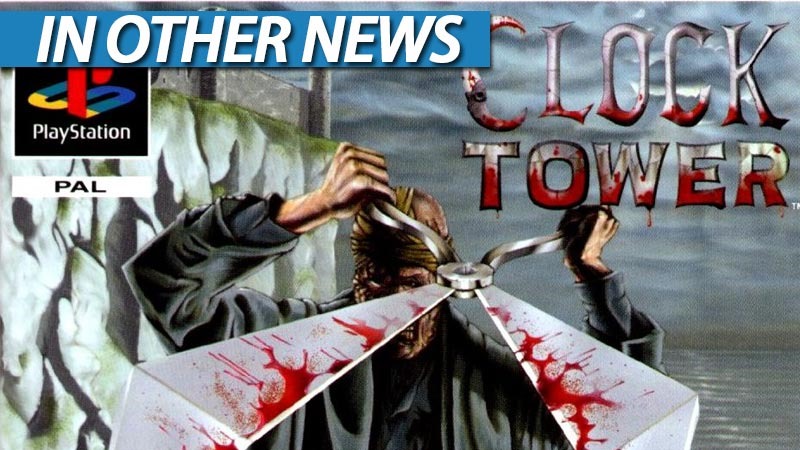 Tis the season to be…naughty. This past weekend, you might have wondered why the streets were filled with people dressed up as Harley Quinn, and that's because the rather infectious Halloween was celebrated both in its home nation of the US of A and around the world. As a fan of dressing up silly and getting free sweets, I've got no problem with that. Because Halloween is also a perfect time to engage in some classic horror games.
One of the best such games? Easily the first Western release of Clocktower, in the mid-90s on the humble PlayStation One. I've managed to scrub most of my memories of that game away, as it was brutal and traumatising stuff when I first got my hands on it while the desk jockeys behind the Video Tavern desk laughed at my fat naive face. Dicks.
But as Geoff and Zoe reminded me, Clocktower had a pretty simple setup: You see that place where you're thinking of hiding? You can go there. And you'll die. End of story. And easily the best use of garden shears until Hot Fuzz came along years later.
In Other News: The Hitman arrives one last time in 2016, not everybody has been kung fu fightin' and BlizzCon is going to be white and nerdy this year.
Here's the news that we didn't post, because we were too busy dropping plates and charges.
News
Hitman's season finale drops today. Watch the last gameplay teaser
The 2016 Steam Halloween Sale is live
The Division weekly reset: patch 1.4 delivers loads of good stuff
Civilization 6 mod adds giant Earth map
Skyrim: Special Edition mods are off to a decent start on consoles
Weird Al Yankovic to play the Blizzcon closing ceremony
Someone put the new Doom inside the old Doom
Capcom has shifted less than 100,000 copies of Street Fighter V since May
Stuff
Guy spends five years building a MineCraft castle
Digital Foundry vs Skyrim Special Edition
Pro Overwatch player demolishes opponent in three simple steps
20 years on, the Tomb Raider story told by the people who were there
Videos
What's on at The Movies
Kevin Hart to play Santa Claus in DASHING THROUGH THE SNOW
Bryan Fuller stepping down as STAR TREK: DISCOVERY showrunner; production shuffles, fan concerns
RAMBO is being rebooted… without Sylvester Stallone
Nobody is getting any younger in this trailer for RULES DON'T APPLY
Could DEADPOOL 2 be directed by JOHN WICK's David Leitch?
Last Updated: October 31, 2016