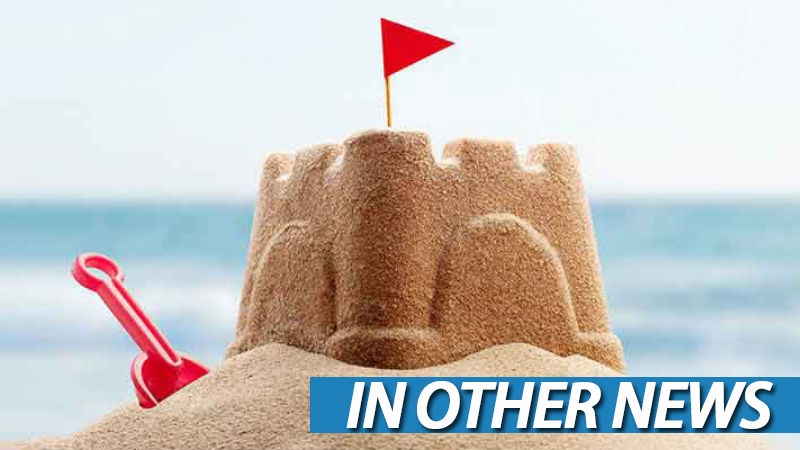 I always tell Geoff to take leave. In fact, most of my conversations with him include me telling him to go away. He usually doesn't listen to me, though. This week, though, he decided to leave me in charge as he disappeared off on vacation. It had to be this week. You know, the week before rAge when everything turns to chaos. Good thing he left me in charge or the Porras would be having you read all the cabbage news and Darryn would blind you all by putting you in a backwards batman cowl.
In Other News: Legion added legions of players to WoW, CoD takes up a ridiculous amount of HDD space, of course Moogles are a part of FFXV and OMG Beyond Good and Evil 2 really really is happening!
Here's the news we didn't post today because we were too busy. Just plain too busy.
News
Beyond Good & Evil 2 is almost definitely in development
Weekly events come to Heroes of the Storm with all new Heroes Brawl mode
Titanfall 2 Will Receive Free Angel City DLC Map in December
Did Legion boost World of Warcraft's subscriber numbers over 10 million?
Call of Duty: Infinite Warfare Legacy Edition box reveals a whopping 130GB HDD requirement
Dark Souls Creator Feels "Unworthy" of Comparisons to Zelda
Final Fantasy XV Getting Moogles as "Lucky Charm" Items; Moogle Collection Campaign Launched
Stuff
Kerbal Space Program team suffers eight departures
PS VR won't play nicely with your HDR TV
Square Enix Made A Restaurant Where You Watch People Game
Microsoft is making rare Achievement unlocks feel more special
Vidja
Honest Trailers – The Flash (TV)
Shocktober – PlayStation Now Subscription New Games for October 2016 | PS4
The Movies
THE PURGE TV series and prequel in development
The VOLTRON: LEGENDARY DEFENDER gang is back in this new season 2 trailer
Midweek Movie Mouth-off: what's the scariest aspect of horror movies?
GUARDIANS OF THE GALAXY has the highest movie death-toll of all time
Whoever died first would send the other one a sign in this trailer for PERSONAL SHOPPER
SPIDER-MAN: HOMECOMING filming has completed – new set pics released
Last Updated: October 5, 2016