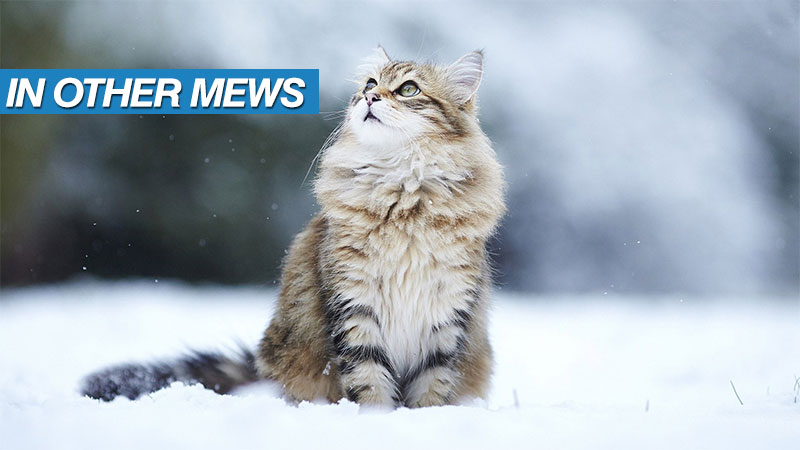 It never ceases to amaze me how every year, without fail, Joburg transitions from sunny to instant winter in the matter of a day. Seriously, who turned out the sun? Couldn't we please have a gradual drop in temperature instead? That way, I can at least have time to adjust to this madness!
In Other News: April fools, YAAAAAAARGH, goat renting in Japan, and eight video game franchises that make sense for VR.
Here's all the news we didn't post today because we were too busy setting the house on fire to keep warm.
News
April Fools Joke Messes Up Counter-Strike's Marketplace
End of the Mine Kickstarter looks like a creepy good time
Baldur's Gate studio responds to harassment over trans character
Quantum Break pirates slapped with an eye patch
Dear Esther is coming to PS4 and Xbox One
Stuff
You Can Now Rent Goats in Japan
Telltale teases a 'very different project' over Twitter
Metal Gear Solid fans creating first-person, VR spiritual successor — starring David Hayter
Eight Video Game Franchises That Make Sense For VR
Congressman's campaign funds spent on Steam
Videos
These guys turned a PS3 into a skateboard
Star Wars Fan Builds Life-Size AT-ST In Backyard
When Geoff sends you a PS4 message
What's on @ The Movies?
STAR WARS: ROGUE ONE trailer coming tomorrow! Here's the first quick teaser!
Tony Jaa and Simon Yam kick ass in the trailer for KILL ZONE 2!
R-rated comic book THE BOYS is coming to TV
Joel McHale to play Chevy Chase in star-studded NATIONAL LAMPOON origin movie
Henry Cavill and Zack Snyder are keen to do another Superman solo movie
(Header)
Last Updated: April 7, 2016