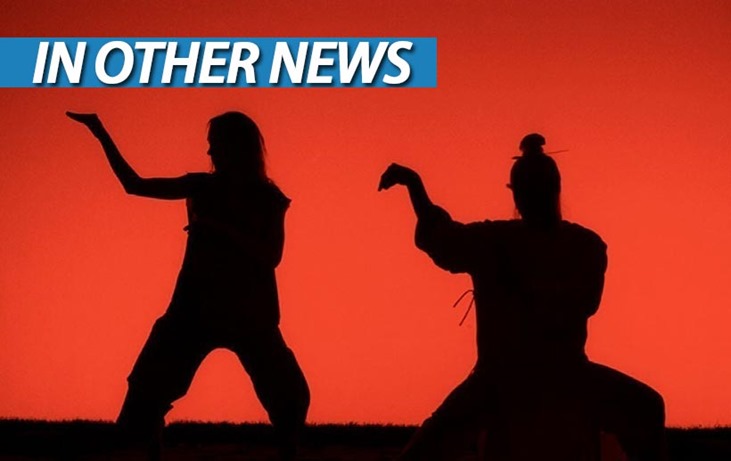 It's kind of weird not having Geoff here as he covers Computex over in Taipei. There's a certain lack of verbal abuse, my action figures being left in the microwave and my mint condition of Wolverine comics doubling for toilet paper. It's strange I tells ya. It's even stranger when our new acting editor actually tells us we're doing a good job, doesn't whip us and mentioned something about a lunch break. All concepts, that are completely foreign to us. WE MISS GEOFF!
In Other News: The Moon strikes back in July, that SaGa gets romanced further in a local tongue, GTA Online is up to more mischief in the financial sector and that one time that Disney got EXTREME.
Here's the news that we didn't post today, because we were too busy looking for hidden signs of Satanism in the Super Mario Bros. soundtrack.
News
GT Sport drops dynamic weather and time
Doom for Doom mod brings new weapons into classic shooter
Worlds Adrift trailer features community created islands
GTA Online's Further Adventures in Finance and Felony will be out in June
Moon Hunters strikes PS4 on July 12
ELEAGUE debuts on TBS, brings in over 500,000 viewers
Romancing SaGa 2 Vita localization in the works
Minecraft-inspired Dragon Quest Builders is coming to the West
Stuff
Age of Empires II vs 2016 physics
The Dead Island bug the public never saw
That time Disney used the Tony Hawk engine to get extreme
How Housemarque is turning to its past for its future
Videos
What's on at The Movies
Disney contemplating a LITTLE MERMAID live-action adaptation
Rumour: Tom Hiddleston reportedly in talks for new JAMES BOND; Jamie Bell also rumoured
First set shot from ALIEN: COVENANT
Last Updated: May 30, 2016