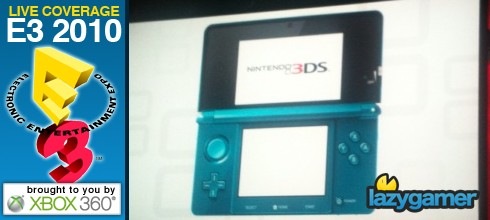 Nintendo have just announced the 3DS and it has finally been given an analogue stick… not to mention a 3D screen.
Only the top screen is 3D.
It also has motion controls and amazingly this thing can take 3D digital pictures and play 3D movies, apparently it's going to be available for some hands on time at the expo… we'll post our full feelings then.
Last Updated: June 15, 2010