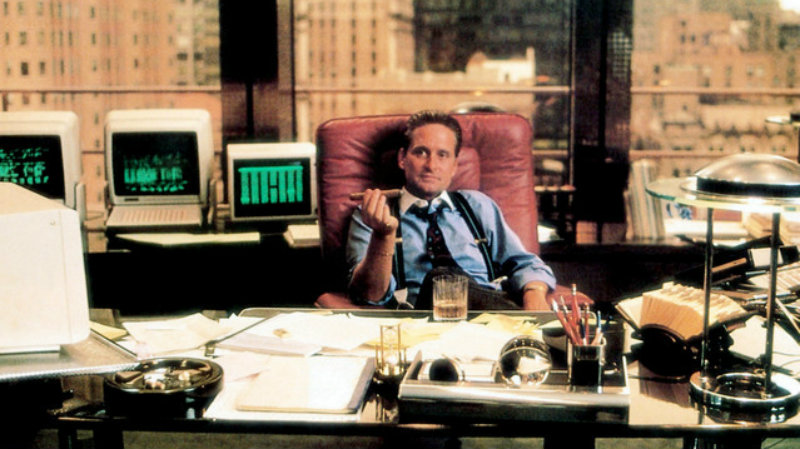 Pokémon GO's success has pretty much surprised everyone. Remember a few weeks/months back when we were laughing at Nintendo, wondering if they really understood the modern age or how to make consoles or games that people would enjoy? Remember when people thought Nintendo was dead? If there's one thing I've learned, it's to never dismiss Nintendo, but Pokémon GO's popularity has even surprised me. I knew my other half would love it, and some other Pokémon fans of course, but it seems to be striking a chord with people of all walks of life, uniting communities and getting people out of the house. But that's not the only thing it's impacting.
Nintendo's stock has been soaring since the game's launch. It's not just rising, though, it's rising at a ridiculous rate. Reported by Bloomberg, Nintendo has actually made history with its fantastic trading:
The excitement surrounding Nintendo Co.'s mobile game Pokémon Go last week has left its mark on Tokyo stock market history. The gamemaker traded 476 billion yen ($4.5 billion) worth of shares on Friday, the biggest daily turnover for any company in the Topix index this century. Nintendo surged 71 percent last week after the game became an instant hit, its largest weekly gain ever.
And here's a picture graph showing what that actually means compared to other major companies that have set this record in the past: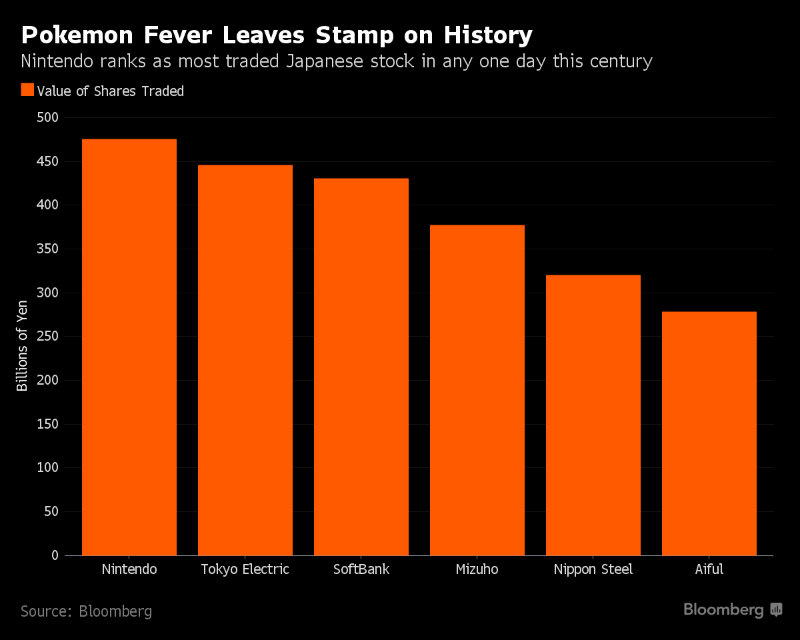 This certainly takes the pressure off the company to have such a new and massive success. Who cares about the NX when there's Pokémon GO? Of course we will still care about the NX, but the success of Pokémon makes me think that Nintendo might understand the modern gaming market better than we give them credit for; maybe they really will make another amazing console this time around – they do seem to have a major success with every other console release.
At the very least, Nintendo continues to be on solid financial ground, and a new place in the history books. Although I wonder what history books will include information about stock prices and Pokémon GO. The future is a strange place.
Last Updated: July 19, 2016