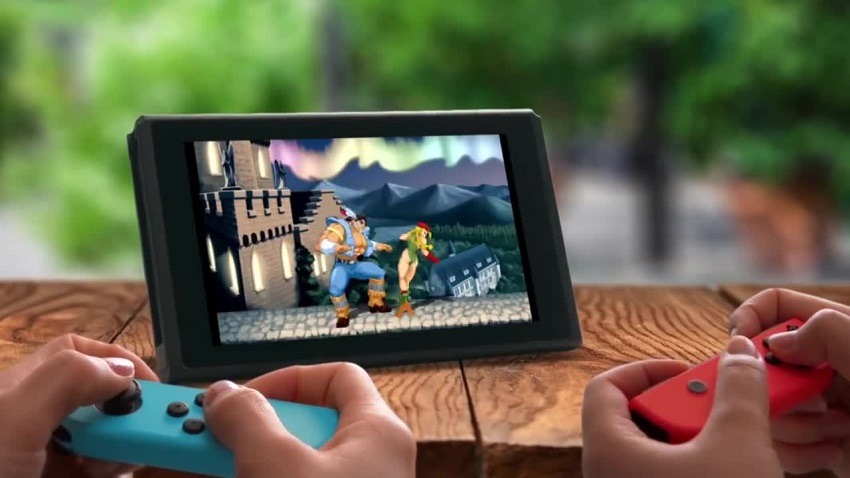 The Nintendo Switch is already fighting an uphill battle after the anticipated conference for the console left many questions unanswered last week. One question it did pose though was why Nintendo was leaving the console to launch with so few titles – with a total of five being made available to purchase on the day the console hits shelves. It's becoming one of the main talking points around the Switch, but it's a decision Nintendo isn't worried about.
Nintendo of America head Reggie Fils-Aime spoke with CNET regarding the launch line-up, and stated that the Switch won't live or die based on the number of games ready to play by the console's launch. He stressed that having a continuous stream of games throughout this year was more important, which Nintendo already detailed in spades during the conference last week.
"It really is the steady pacing of content that continually reinforces for the people who bought into the platform why they made a smart choice, as well as what compels people who might be sitting on the sidelines to jump in."
The Switch will launch with just five titles on March 3rd: The Legend of Zelda: Breath of the Wild, 1-2 Switch, Super Bomberman R, Skylanders Imaginators and Just Dance 2017. They'll be followed up by additional titles throughout March, which include I Am Setsuna, Snipperclips, Fast RMX and Has-Been Heroes. Bigger hits, such as Splatoon 2 and Super Mario Odyssey, are only slated for later this year.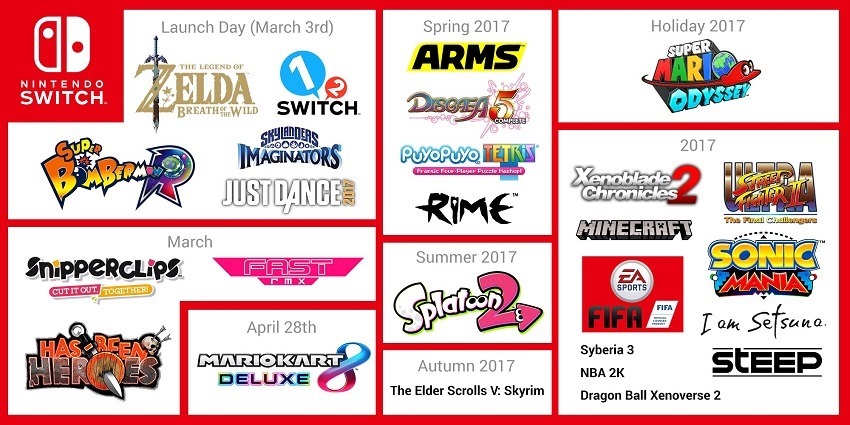 While Nintendo are making it clear that the long game is more important than the immediate impact of launch titles (something which almost every console launch has survived and thrived from), the number of games is still slightly distressing. Breath of the Wild is the real marquee title here, while 1-2 Switch could've easily been the pack-in game that the Switch is really missing. Nintendo have many other games in development for the Switch, but until E3 we're likely not to hear much about them.
Is it enough to convince you to get a Switch on day one? Perhaps not, but Nintendo is intent on making the Switch feel a lot more fleshed out before the end of the year.
Last Updated: January 17, 2017